Save our Menominee River! Sacred Site of the Menominee Nation
Saving the Menominee River to protect our water, air, soils, aquatic life, wildlife, and people from the dangers of open-pit metallic sulfide mining is very important! There has 
never
 been a safe sulfide mine!
---
The Lasting Harms of Toxic Exposure in Native American Communities
Berkeley Review
"They never told us uranium was dangerous. We washed our faces in it. We drank in it. We ate in it. It was sweet," explained Cecilia Joe, an 85-year-old Navajo woman, in a recent interview. Joe's experience illustrates the under-researched but extremely pervasive problem of environmental injustice on Native American reservations. 
Due to decades of harmful environmental policy and exploitation by private companies, Native communities have been disproportionately subjected to toxic waste, pollution and other health risks — leading to what some activists describe as "environmental genocide." Out of all the ethnic groups in the United States, Native Americans are the most at risk of toxic exposure, a fact that reflects broader realities about the continued oppression of Native communities and has galvanized Native activists into seeking justice. 
While the word "reservation" may invoke ideas of protection or sanctuary, historically, Native American reservations have systematically been targeted as sites for toxic waste disposal, and the U.S. government has historically been indifferent towards this. Companies "hoping to take advantage of the devastating chronic unemployment, pervasive poverty, and sovereign status of Indian nations" offer millions of dollars to Native American tribes in exchange for the ability to dispose of toxic waste, according to Bradley Angel in a report for the environmental organization Greenpeace. 
Native American reservations have some of the highest poverty rates in the country, and may feel inclined to accept these companies' financial offers, despite the ensuing environmental degradation and health impacts. For instance, some residents of the Skull Valley Indian Reservation actually support the storage of nuclear waste on their land because of the economic opportunities it will create, while other residents are adamantly opposed to it. As a result, Native Americans are 1.8 times more likely than any other ethnic group to live near toxic waste facilities.
For instance, the Yakama Nation, a tribe located in southwest Washington, is surrounded on three sides by Superfund sites — areas designated by the U.S. government as the most contaminated and polluted locations in the country. Portland Harbor, which the tribe relies on for fish and other resources, has been heavily contaminated by petroleum, pesticides and other toxic chemicals at levels dangerous to human health, forcing the Yakama people to restructure their way of life. Although the Yakama Nation has been advocating for Portland Harbor to be cleaned up for over thirty years, the companies responsible for the contamination have continually delayed and obstructed the cleanup. 
Toxic exposure has led to devastating and long-lasting health impacts in Native American communities. Members of the Mohawk Nation at Akwesasne have historically fished in the St. Lawrence River in New York, which has been contaminated by hydraulic fluids leaking from aluminum factories in the area. As a result, the Mohawk people have consistently been found to have elevated levels of polychlorinated biphenyls (PCBs) in their bloodstreams, which has caused them to have a higher risk of diabetes and cancer. 
Similarly, the Yupik people of St. Lawrence Island in Alaska have PCB levels in their blood that are 4 -12 times higher than the levels of the general U.S. population, presumably because of hazardous waste from abandoned military sites — leading to increases in cancer rates, birth defects, and miscarriages. In the late 1990s, Yupik environmental activist Annie Alowa asked the U.S. Army Corps of Engineers to clean up the military base on the northeast part of the island, highlighting the impact on her community's health, but her concerns were dismissed. Alowa, who died of cancer in 1999, claimed that her breast cancer and liver cancer were a direct result of environmental contaminants on the island. 
The legacy of environmental racism towards Native Americans is also inseparable from the United States' history of nuclear development and military innovation. From the 1940s to the 1980s, the Navajo Nation was one of the most plentiful uranium mining sites in the country — the U.S. government extracted over four million tons of uranium ore from sites on the reservation to make nuclear weapons. Navajo people who lived near uranium mines were not warned about the hazards of radiation, and experienced alarmingly high rates of lung cancer, leukemia, kidney disease, birth defects and several other health issues. Mining companies later abandoned these mines without cleaning up the large quantities of uranium on the reservation; even today, the Navajo people continue to suffer adverse health effects related to radiation. The Oglala Lakota people living at the Pine Ridge Indian Reservation in South Dakota, which also has an extensive history of uranium mining, have a cancer mortality rate that is 40 percent higher than that of the overall population. 
In the 1960s, the U.S. government tested dioxin, a chemical used in Agent Orange, on the lands of the San Carlos Apache Tribe in Arizona. Exposure to Agent Orange, a powerful chemical herbicide used to control vegetation during the Vietnam War, famously led to catastrophic health complications for Vietnam veterans. Members of the San Carlos Apache Tribe tribe claim that this dioxin experimentation  led to similarly devastating illnesses and health complications in their own community, including cancer, heart disease, and neurological disorders.
 And at the Dugway Proving Ground, located immediately outside the Skull Valley Indian Reservation, the U.S. government has tested VX, an extremely toxic military-grade poison gas, for decades. In 1968, over 6,000 sheep owned by Skull Valley Goshute Native Americans died after exposure to this nerve agent — yet the military continues to conduct experiments there, despite the obvious health and safety risks to the reservation's residents.
The extent of toxic exposure in Native communities reflects the U.S. government's tendency to view Native American reservations, and by extension, Native American people, as expendable. Since this country's inception, Native American policy in the United States has largely been characterized by violence, abandonment, and disinvestment — it comes as no surprise that the government (with the support of private companies) values profit and resources over the health and well-being of the people it has oppressed for centuries. Although toxic waste exposure might not seem like an intentional or malicious attempt to harm Native American communities, the systematic exploitation of Native land and the lack of attention given to the ensuing health effects represents this country's callous disregard for some of its most vulnerable citizens. 
Despite the seemingly irreparable harm that has already been committed, some Native activists still see potential paths to achieving environmental justice. The recent confirmation of Deb Haaland — the first-ever Native American Cabinet Secretary — as the Secretary of the Interior signals the willingness of the Biden Administration to address issues affecting Native communities, including toxic exposure. While the Interior department has historically been used as a tool of oppression towards Native Americans, Haaland has displayed a strong commitment towards advancing environmental justice and prioritizing Native voices. 
Native Americans affected by toxic exposure have also frequently turned to the courts to seek compensation for the harm that they have experienced. The Navajo Nation, for example, obtained a settlement of $600 million from two nuclear companies to clean up abandoned uranium mines. Similarly, the Yakama Nation filed a lawsuit against several polluting companies and government entities, including ExxonMobil and the City of Portland, seeking reimbursement for the hundreds of thousands of dollars it will cost to clean up the Portland Harbor. 
In 1997, thousands of Native American individuals living near the Hanford Nuclear Facility in Washington filed a class action lawsuit against the U.S. government for "infliction of radiological injuries," seeking damages for the health issues caused by the facility's radiation. While this case was set to be heard by a jury, the jury trial was cancelled in 2013, with plaintiffs receiving undisclosed monetary settlements from the Hanford contractors after nearly twenty years of negotiations. Although no amount of money can necessarily compensate for the trauma inflicted by environmental injustice, litigation can potentially help achieve access to justice for Native communities harmed by pollution and contamination. 
Native American activists have been outspoken in their opposition to environmental injustice for decades — while some might be inclined to view Native communities as passive or complacent in the face of toxic exposure, Native environmental activism has been defined by outrage and organized resistance. Several Native American-led environmental organizations, including the Indigenous Environmental Network, the Native American Environmental Protection Coalition and the American Lands Alliance have been raising awareness about toxic exposure and environmental injustice against Native Americans for decades. 
For instance, in the late 1980s, Navajo activists formed a group called Diné Citizens Against Ruining our Environment (CARE), which successfully fought the construction of a proposed toxic waste facility on Navajo land in Arizona. In the early 2000s, the Western Shoshone tribe in Nevada put up an impassioned, years-long fight against a nuclear waste storage facility at Yucca Mountain — the protesters were eventually successful as the project was defunded by the Obama Administration in 2010. And in the mid-2010s, Sioux activists at the Standing Rock Indian Reservation drew national attention to their efforts organizing against the Dakota Access Pipeline, though this protest was ultimately unsuccessful in stopping the pipeline. 
Policy solutions that might help address the toxic waste crisis on Native American reservations include banning toxic waste dumping on reservations and passing legislation that prohibits polluting entities, such as nuclear facilities or hazardous waste incinerators, from being near reservations. The U.S. government should also economically invest in Native American communities so that reservations are not financially pressured to accept money from corporations who want to dispose of waste. The Indian Health Service, a division of the Department of Health and Human Services that is responsible for providing federal health services to Native Americans, can establish an office or task force dedicated to preventing health problems that arise from environmental injustice. Lastly, providing monetary reparations to survivors of toxic exposure can help mitigate the lasting harm caused by environmental injustice, especially since the government's approach has historically been to ignore and neglect these problems. 
Addressing the harm inflicted by toxic exposure on Native American reservations will require sustained and equitable policy approaches that prioritize the interests of individuals over the interests of corporations. Above all else, the diseases and deaths caused by exposure to toxic chemicals on Native land serve as a stark reminder of the injustice that has been inflicted on Native Americans by the government and private companies for centuries. 
Featured Image Source: Grand Canyon Trust
Floyd Westerman song-
Last week, hundreds of Tribal leaders gathered at the first in-person White House Tribal Nations Summit since 2016.
President Biden and his administration's leaders announced new steps for federal agency consultation with Tribes, as part of a commitment to honor Tribal sovereignty. These are steps in the right direction. Ultimately, tribal consultation must be codified into law.
We support the RESPECT Act, which would require federal agencies to consult with Tribal governments before taking action or permitting projects that would significantly impact Tribes. And we need even more when it comes to harmful development and extraction projects like mines, dams, and oil pipelines.
Native communities have the inherent and legal right to give or to withhold consent to these projects. The failure of federal agencies to gain the free, prior, and informed consent of Tribes is a violation of treaty rights and a flawed process that leads to the desecration of our sacred places.
Please sign if you agree: In order to fulfill the promise of respecting Native sovereignty, the Biden administration and Congress must move towards free, prior, and informed consent.
SIGN NOW
Hawwih (thank you in Caddo),
Judith Le Blanc (Caddo)
Executive Director
Rights of Nature,  by Anahkwet Reiter of the Menominee Nation.
Center for Environmental Rights
Menikanaehkem - Community Rebuilders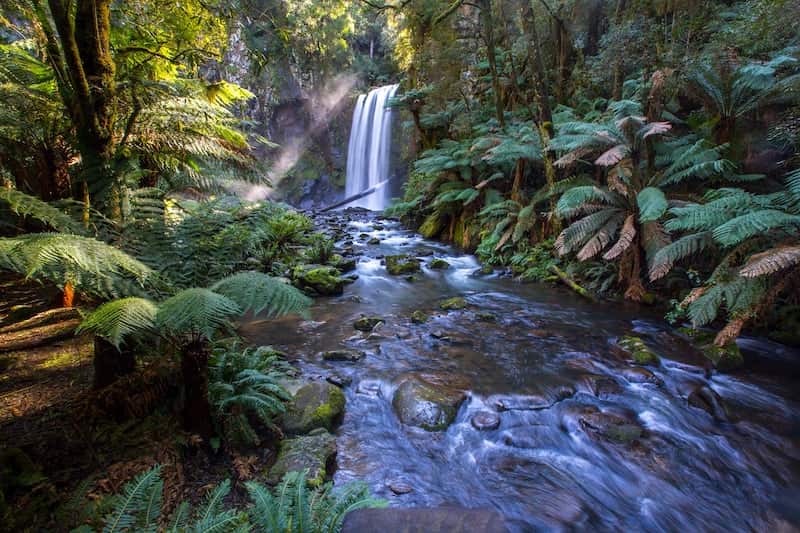 ---
Water is Life | Indigenous Lifeways Threatened by Enbridge's Line 5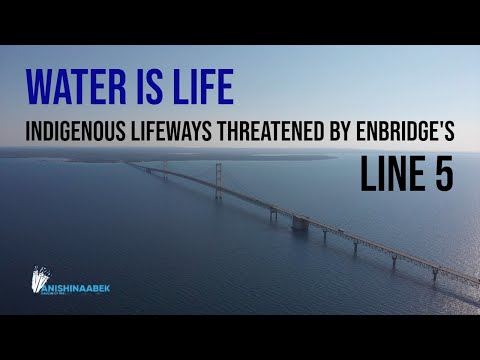 Tribal leaders and Native community members share how
#Enbridge
#Line5
currently impacts and the proposed tunnel will continue to harm Native communities in the Mackinac Straits of Michigan. Through sharing about lifeways and connection to the Straits, they affirm that
#WaterIsLife
. They envision Michiganders safeguarding the Great Lakes out of gratitude for the life they give and the place of gathering they provide. Michiganders powering quality of life for all with renewable energy that never risks life-giving water or the places that make life worth living. For more information:
https://www.anishinaabekcaucus.org/ou...
This video is a collaboration between the School of Environment and Sustainability at the University of Michigan and the Anishinaabek Caucus. Filming/Production/Editing: Steve Gute from Confluence Documentary
---
Michigan U.P. legislators want to erase Menominee Nation history
UPDATED: Michigan Board votes to add ancient Menominee site to National Register of Historic Places; pro-mining Michigan legislators oppose vote
By Michele Bourdieu, with information from Earth Justice*
---
September 19, 7pm | Zoom
Nobel Peace Laureate Dr. Rigoberta Menchú Tum, Vincent Bevins, and Amy Goodman (moderator)
This video is in English and Spanish with English subtitles. Click here to view it entirely in English or entirely in Spanish.
---
BY

 

DARREN THOMPSON-

 

SEPTEMBER 01, 2022
MINNEAPOLIS—The American Indian Movement (AIM) Grand Governing Council hosted a rally yesterday in Cedar Field Park to kick off a 15-week national walk demanding the release of Leonard Peltier. 
The "Walk to Justice: Free Leonard Peltier" will travel from Minneapolis through Wisconsin, Illinois, Indiana, Ohio, and Pennsylvania, ending in Washington, D.C. on November 14. 
"This is not an easy thing to plan a national walk," Rachel Thunder, lead walk organizer and director of AIM's True People of Indiana and Kentucky Chapter, said during the rally. "This walk wouldn't be possible without all of our communities coming together along the way. Our brothers and sisters are going to suffer at this ceremony, just as Leonard has suffered for our people."
Peltier, a member of the Turtle Mountain Band of Chippewa Indians, was convicted of aiding and abetting in the murder of two Federal Bureau of Investigation (FBI) agents on the Pine Ridge Indian Reservation in June 1975. His co-defendants, Dino Butler and Robert Robideau, were charged with two counts of murder and were acquitted under claims of self-defense. 
The charge of aiding and abetting allows a court to convict someone guilty of a crime even if they are not the principal offender.
"Who could he have aided and abetted?" Lisa Bellanger, co-director of AIM's Grand Convening Council, asked yesterday's crowd. "We asked the federal government to release our elder and to release him now. And we told them that if it doesn't happen, we'll lift the spirit of the people, and we'll walk to D.C."
Many organizations have advocated for the release of Peltier and consider him America's political prisoner. The federal appellate judge who oversaw Peltier's appeal case, Gerald Heaney, later wrote a letter to former Chair on Senate Select Committee on Indian Affairs Daniel Inouye in 1991 stating that the FBI conducted an improper investigation in securing Peltier's extradition from Canada. 
"Although our Court decided that these actions were not grounds for reversal, they are, in my view, factors that merit consideration in any petition for leniency filed," Heaney wrote in 1991. 
Peltier has been in prison for 46 years. 
"The first time I've seen my dad was when I was two years old," Peltier's daughter, Kathy Peltier, said at yesterday's rally.
Kathy was born in November 1975, months after the Pine Ridge Indian Reservation shootout in June of that year that led to Peltier's conviction.
"I've been speaking about my dad since I could speak, and we know in our hearts that our dad is free," Kathy said.
"The day of the shootout in 1975, the FBI created a narrative that some super soldier killed two FBI agents," Dr. Nick Estes said during the rally. "But they don't tell you that the vast majority of people at that shootout were under the age of 18." 
Musicians Mitch Walking Elk and Robby Romero closed the evening with performances and stories on their lifetime advocating for the release of Leonard Peltier. In 1992, both musicians performed at the United States Federal Penitentiary in Leavenworth, Kansas. 

For more information on the walk, please follow the "Walk to Justice: Free Leonard Peltier" Facebook page. Rallies and events will be hosted along the walk, with a convening in Washington, D.C. on November 14, 2022.
Wisconsin Tribes and environmentalists say Wisconsin failed to fully review Enbridge Line 5 oil pipeline project's risks.
The pipeline spans 645 miles from Superior across northern Wisconsin and Michigan before ending in Sarnia, Ontario. It carries up to 23 million gallons of Canadian crude oil and natural gas liquids each day.
Bad River Tribe Files Federal Lawsuit Against Enbridge, the northern Wisconsin Tribe Wants Enbridge To Remove Line 5 from it's Reservation Lands. 
The tribe's legal challenge, first mounted in 2019, is now entering its fourth year as Enbridge seeks state and federal permits to build a new 30-inch pipeline that would run roughly41 miles around the tribe's reservation. For tribal officials and activists, the tour of the pipeline's route presented an opportunity to see the potential risks of the project firsthand. Naomi Tillison, the tribe's director of the Mashkiiziibii Natural Resources Department, said the tribal council previously rejected renewal of pipeline easements due to the threat of an oil spill.
The Wisconsin Department of Natural Resources is the lead state agency permitting the $450 million project. In December, it released a draft environmental review of the company's plan that critics blasted as incomplete and flawed. Now, the U.S. Environmental Protection Agency says the state's review failed to fully analyze the ways in which the project could harm the environment, as well as tribal resources and treaty rights.
This is the public's opportunity to voice our opposition to Line 5, or a replacement pipeline, being permitted in Wisconsin.
Line 5 Tunnel Project in the Straits of Mackinac
DEPT OF ARMY, DETROIT DISTRICT, CORPS OF ENGINEERS 
Published August 15, 2022 / Expiration date: October 14, 2022 
Notice of Intent to Prepare an EIS published in the Federal Register for the proposed Enbridge Line 5 Tunnel Project in the Straits of Mackinac, Emmet and Mackinac Counties, Michigan 
Subject: This Public Notice announces the U.S. Army Corps of Engineers, Detroit District's (Corps) Notice of Intent (NOI) to prepare a Draft Environmental Impact Statement (EIS) and to seek input under Section 106 of the National Historic Preservation Act (Section 106) for the proposed Enbridge Line 5 Tunnel Project in the Straits of Mackinac, Emmet and Mackinac Counties, Michigan. The NOI, along with additional information on the project, is available at the following website: https://www.Line5TunnelEIS.com.  
The Corps invites all interested parties to provide comments on the identification of and potential effects to historic properties during the EIS scoping period. Visit the project website at https://www.Line5TunnelEIS.com to view the NOI, submit comments, or for information on the proposed project and the Corps' scoping process. 
A paper copy of the NOI may be requested by phone at 313-887-1757 or by mail to: Line 5 Tunnel EIS, 16501 Shady Grove Road, P.O. Box 10178, Gaithersburg, MD 20898.  Scoping comments may also be submitted by mail to this address. 
Public Scoping Meeting Dates Announced for the Enbridge Line 5 Tunnel EIS
---
Kayanlaˀ Kówa – Great Law of Peace
The Peace Maker & Hiawatha
At one time the Haudenoshaunee people were in mixed emotions with one another. During this time a lot of the people started to feud with each other violently. It was getting so bad that the Creator started to notice and he felt that he needed to send the people a message of what their duties are when they are on Mother Earth. He sent his message through a man named Two Rows of Teeth, otherwise known as the Peacemaker. The Peacemaker received the Creators message in a dream. The Creator told him to spread this word of peace to the Haudenosaunee people.
The Peacemaker decided to start in the East and head west. He met another man named Hiawatha. Hiawatha was a Seneca man who was married into the Mohawk people. When the Peacemaker met with Hiawatha, Hiawatha was mourning the loss of his family. In the matter of three years he lost his wife and three daughters. He was very heart sick and sad.The Peacemaker told him the message he received from the Creator. Hiawatha accepted this message and offered to help the Peacemaker spread the message to the Haudenosaunee people. They went on their way and took the message to the people in the Mohawk village. The Mohawks were hesitant in taking the message but they agreed. The Peacemaker and Hiawatha then went to the Oneida village and they too accepted the message. The they went to the Onondaga people who challenged the Peacemaker and Hiawatha by saying that if they could convince the wicked man, Tadadaho, who was a sorcerer, then they would believe. The two men tried and tried but could not succeed. They left the Onondagas and moved on to the Cayuga village. The Cayuga people accepted the message. Then the Peacemaker and Hiawatha went to the Seneca village, and they too accepted the message.The two men then went back to convince the Onondaga people of the message. They said only if they could convince Tadadaho. The two took on the challenge again and they tried to get him to listen to the message. Every time they would get close, something evil would happen. When they asked people to try and help them, Tadadaho would use his evil powers to hurt or even kill the men who tried to help. As the Peacemaker and Hiawatha tried their hardest they finally got to him, but by this point Tadadaho's powers were so strong that they were all around the two men. They gave him the message and Tadadaho challenged it with his evil magic, but to no avail. The two men then helped Tadadaho by clearing his mind and helping him see straight. After they helped Tadadaho, the rest of the Onondaga people accepted the Great Law of Peace.
Government of the 5 Nations & Iroquois Confederacy
Our government consists of 50 chiefs from the entire Iroquois confederacy. The Clan Mothers, Chiefs, and Faithkeepers run the Iroquois confederacy. Each person has a specific responsibility for the people. The Iroquois confederacy had an influence on how our country is run today. In 1754, Benjamin Franklin and Thomas Jefferson has gone to visit the chiefs. At the time they were creating the Articles of Confederation for the 13 colonies because they were not states yet. An excerpt from a longer piece written by Benjamin Franklin about 1784. Franklin clearly does not regard Native Americans as "savages": he is using the term for ironic effect. The "savages" are, in fact, as civilized or more civilized than the Whites: it is the Whites who must rely upon force, punishment, and prisons to enforce good behavior". Benjamin Franklin and Thomas Jefferson were amazed at how disciplined and organized our government was. They observed very closely and then created what today is the United States Constitution.
Tuscarora join and we become the 6 Nations
In 1716, the Tuscarora people were and the end of a bloody and tragic civil war with the Cherokee and Choctaw people. The Tuscarora people fled north to Iroquois territory and asked for help. They were then taken in under the wing of the Oneida people. The Tuscarora were later adopted in 1722 and made up the sixth nation to the Iroquois Confederacy.
The Original Story of Wampum and the Wampum Belts
Wampum comes from Quahog clamshells found at the bottom of lakes and rivers. Many people think that the Haudenosaunee used wampum as money. That was not true. Wampum was used as a history tool containing a binding story of either a treaty, or a significant agreement or a law for the people. It was also used as a marker for dates and held the Haudenosaunee history. The wampum is made into beads and then strung together to create a belt. Each belt tells a story of the Haudenoshaunee people.
Hiawatha brought wampum to the Haudenosaunee. He needed something that the people knew was pure and held truth within itself. The Hiawatha received the wampum from the Creator when he came to a lake and had no way of crossing it. The lake was covered with ducks. When he came to the lake he asked the Creator to show him how to get across the lake. As soon as he asked all the ducks started to flap their wings and it cleared a pathway. The pathway was made up of the Quahog clamshells. Hiawatha had seen all different shades of purple and the whitest white he had ever seen. So he took some of the clamshells and made them into beads. The ducks cleared a path and also gave Hiawatha the gift of wampum. Today the stories that are associated with the wampum belts are still being told as a reminder that these belts are still a law, treaty, or a space in Haudensaunee history.
---
Sign up for a free First Nations Wisconsin newsletter
The state is home to 12 tribal nations and the newsletter is named for these 12 tribes, which are Menominee, Oneida, Ho-Chunk, Potawatomi, Mohican, Brothertown and the six Ojibwe nations of Lac du Flambeau, Lac Courte Oreilles, Bad River, Red Cliff, Sokaogon and St. Croix.
The First Nations Wisconsin newsletter is emailed every Wednesday and will feature the most recent tribal news and highlight other issues affecting Indigenous nations and people.
---
Treaty People Convergence
Aug. 5 - 7, 2022
We are all "Treaty People." Enbridge Pipelines are in violation of our treaties. 
For questions or concerns, please call Timothy at 608-630-3633.
---
In the Michigan UP, a new chapter begins in 20-year clash over "Back 40" gold mine
Published: Aug. 04, 2022
Back Forty gold mine planned in Upper Peninsula
MENOMINEE, MI — Guy "Anahkwet" Reiter was in his twenties when he first began actively opposing an open-pit gold mine along the banks of the Menominee River.
Today, Reiter is 42 and has three kids. But the years haven't tamed his dislike for the proposed Back Forty mine near Stephenson in Michigan's Upper Peninsula, which he says he would lay down his life to try and stop.
"If I have to stand in front of the machines and give my life up, then that's what I'm willing to do," said Reiter, a citizen of the Menominee Indian Tribe of Wisconsin.
It has been 20 years since drilling confirmed the existence of gold along the Menominee River; sparking fears that a mine would eventually despoil the landscape and launching a two decade fight to keep the minerals in the ground.
Whereas another UP mine discovered its deposit and began production during that timeframe, the gold, silver, copper, zinc and lead at the end of the rainbow in Menominee County are no closer to market today than they were in 2015 when former mine owner Aquila Resources submitted its first permit applications to the state of Michigan.
However, that could change soon. A new owner, Gold Resources Corp., is redesigning the mine's operational footprint to assuage environmental concerns and broaden support in what's generally a mining-friendly region ahead of a new round of permitting applications, which company officials expect to submit this or early next year.
Back Forty officials say they're aiming for a "no net loss" impact on wetlands — a sticky wicket that derailed the last permitting attempt. In early 2021, an administrative law judge overturned Aquila's state permit to fill wetlands, finding the application incomplete and lacking an adequate assessment of potential alternatives to their loss.
Under the new design, the pit size has been reduced and moved further from the river. More mining would take place underground than under the previous design — but not all of it. Gold Resources also plans to "dry stack" its tailings, or milled waste rock, rather than build a slurry basin that would require another permit to build an earthen tailings dam.
"We started from scratch," said Dave Anderson, general manager of the Back Forty mine. "I'm quite confident that our wetland impact reduction will be very dramatic."
"I'm comfortable saying that at the end of mine life, upon reclamation, that those wetlands that are on site will be intact; they will be ecologically functioning and providing the environmental services, if you will, that they currently provide," said Anderson.
New owner wants to begin mining in three years
In December, Gold Resources completed its acquisition of Aquila — adding a second project alongside its only other; the Don David gold mine complex in Oaxaca, Mexico.
The company paid $23.9 million for Aquila, which investment analysts considered a bargain price considering the value under the Menominee forest — an estimated 468,000 ounces of gold worth $259 million at $1,300 per ounce over seven years of mining.
Gold is the most valuable, but isn't anywhere near the largest volume of mineral in the Back Forty deposit — a 1.8 billion-year-old creation formed by hydrothermal seafloor vents during the Paleoproterozoic Era, a time when small islands of early Earth crust were beginning to stabilize into continents. The deposit rests in what's called the Penokean Volcanic Belt.
Intermingled with gold is an estimated 512 million pounds of zinc, 51 million pounds of copper, 24 million pounds of lead and 4 million pounds of silver. However, it will cost a mint to unearth that material — more than $290 million, according to Aquila estimates.
The company thinks there may be more minerals under the known deposit, which, if confirmed as extractable, could extend the mine's lifespan and increase its profitability.
If built, previous company estimates have put the state of Michigan's mineral royalties at $16.5 million over the mine lifespan.
Gold Resources is performing a feasibility study this year to determine, essentially, if developing the project is worth the effort. Permit applications and mining plans are in concurrent development. The company is estimating it will take about a year-and-a-half to acquire permits and get through expected administrative challenges from opponents.
The goal is to begin Back Forty construction in 2024 and start mining production in 2025, according to a March 11 earnings call with company CEO Allen Palmiere.
To the Menominee tribe, all that glitters isn't gold.
"We're pretty much anti-mining, in general," said tribal chairman Ronald Corn, Sr.
"I know that mining companies state that they're able to do safe mines, but we've never seen that demonstrated anywhere," said Corn. "It's just a matter of time before something happens that that impacts the environment."
Tribe, environmental groups worry about river pollution
The tribe is suspicious of gilded promises.
Its opposition is rooted in fear that the mine will contaminate the river and trample on historic cultural sites in the immediate area. Ancient tribal burial mounds and garden beds dot River Road where the mine is planned. The tribe is also uniquely tied to the river mouth as a point of origin, where its history holds that its five ancestral clans were created.
The tribe has allies in the environmental realm. In 2017 and 2020, the American Rivers conservation nonprofit listed the Menominee River as among the nation's "most endangered." There are ongoing efforts to list the river "Dog's Belly" and "60 Islands" areas near the mine on the National Register of Historic Places to bulk up legal hurdles to development.
Dale Burie, co-founder of the Coalition to Save the Menominee River, ins't buying claims the mine can be designed to minimize environmental harms.
"We don't want to expose the Menominee River to contaminated acid mine drainage," Burie said. "It's a world class smallmouth bass and walleye fishery, and a major breeding ground for historic lake sturgeon."
In the UP, the Superior Watershed Partnership and Land Conservancy opposes the mine and helped with the "endangered" listing. Its opposition is notable because the organization works closely with another mine that was fiercely opposed during development. Through a program that involves the Keweenaw Bay Indian Community and others, the group verifies environmental monitoring data gathered by Eagle Mine, a nickel and copper mine near Marquette that opened in 2014 after its deposit was discovered in 2002.
Eagle Mine faced significant opposition during development. The battle featured similar environmental concerns cited by opponents to the Back Forty mine. However, nearly a decade after the mine opened, those problems have not materialized.
As evidence of human-induced climate change has mounted, attitudes have softened toward Eagle Mine because nickel is a crucial component in electric vehicle (EV) batteries. Transitioning to electric vehicles is key to reducing carbon emissions from the transportation sector and mining in jurisdictions like Michigan means the minerals aren't sourced from countries with loose environmental regulations that undercut the market's green ethos.
However, Eagle Mine and Back Forty are not the same animal. At Eagle, all mining happens deep underground. At Back Forty, the minerals are closer to the surface. Even under the new design, an open pit of some size is anticipated as part of the project.
Also, gold is used in some circuitry, but it is not crucial to EV batteries the way nickel is. That means "it's harder to make the case it's part of the energy transition solution and supporting renewable energy," said Robert Johnston, a research scholar at the Columbia University Center for Global Energy Policy.
Geraldine Grant, a senior planner and biologist at the Superior Watershed Partnership, said the group's monitoring program with Eagle Mine has drawn significant attention from mining companies and universities interested in replicating it. However, there has been no contact from anyone connected to Back Forty.
"We still don't want to see that mine built," said Grant. "It's kind of a risky area to do a mine like that."
Mine supporters deploy climate argument
Others do want the mine built.
Opponents have struggled to win votes for the historic preservation effort among local officials. The mine also has significant support in Lansing. In January, the state's UP delegation, including Rep. Sara Cambensy, a Democrat, released a joint statement praising the Michigan Department of Natural Resources (DNR) for renewing the mine's lease last year.
In a letter urging the renewal, Sen. Ed McBroom, R-Vulcan, called arguments against the mine "specious" and leaned heavily into the economic contribution from Eagle Mine. McBroom drew a connection between the Back Forty deposit and the need for critical minerals as the state and nation transition away from fossil fuels.
Cambensy is co-sponsoring package legislation in the state House that would let mining companies receive state matching grants for research, development and reclamation.
"If we truly want to address climate change, you have to be open to a lot more mining," Cambensy told a UP news station this summer. "You can't be an advocate for climate change while opposing mining, because a green economy depends on digging up exponentially more minerals to make that transition."
In Stephenson, Anderson appears eager to extend the olive branch and thaw relations with the tribe. He pledged that tribal heritage sites would all be protected under the new design and expressed a desire to partner on their protection.
"I would love to have a conversation with the tribe on how we can put those sites into the hands of the tribe so they can protect them in perpetuity," Anderson said.
Whether the rapprochement effort bears fruit remains to be seen. The tribe has yet to have a conversation with the company and Corn it hasn't really discussed the broader climate question amongst itself, either. At the moment, the plan is to remain steadfast in opposition.
"Once those permits are (being) worked on, we're definitely going to take the same stance," Corn said.
---
Environmentalists say Wisconsin failed to fully review Enbridge Line 5 oil pipeline project's risks. The EPA agrees.
EPA issues nearly 200 recommendations for Wisconsin DNR to strengthen its review
Monday, July 25, 2022, 5:50am
With the sun blazing overhead, tribal and environmental advocates gathered one June morning along a gravel road where a Canadian energy firm's pipeline crosses a northern Wisconsin tribe's reservation.
The site is part of a 12-mile stretch where the Bad River Band of Lake Superior Chippewa has been embroiled in a yearslong legal battle with Enbridge Inc., to remove Line 5 from tribal lands. The pipeline spans 645 miles from Superior across northern Wisconsin and Michigan before ending in Sarnia, Ontario. It carries up to 23 million gallons of Canadian crude oil and natural gas liquids each day.
The tribe's legal challenge, first mounted in 2019, is now entering its fourth year as Enbridge seeks state and federal permits to build a new 30-inch pipeline that would run roughly 41 miles around the tribe's reservation. For tribal officials and activists, the tour of the pipeline's route presented an opportunity to see the potential risks of the project firsthand. 
Naomi Tillison, the tribe's director of the Mashkiiziibii Natural Resources Department, said the tribal council previously rejected renewal of pipeline easements due to the threat of an oil spill.
"That's why the council said we are not going to do these," Tillison said. "We need to protect our water. We need to protect our wild rice beds. We need to protect our fisheries."
The Wisconsin Department of Natural Resources is the lead state agency permitting the $450 million project. In December, it released a draft environmental review of the company's plan that critics blasted as incomplete and flawed.
Now, the U.S. Environmental Protection Agency says the state's review failed to fully analyze the ways in which the project could harm the environment, as well as tribal resources and treaty rights.
"We think that many of the comments we've provided to take climate change into account, and to do a much more thorough review of the potential impact on tributaries and on those wetlands, will assist in a better review," EPA's Regional Administrator Debra Shore told Wisconsin Public Radio's "The Morning Show."
In March, the EPA sent a 31-page letter with nearly 200 recommendations for the DNR to strengthen its review as part of preparing a final environmental impact statement. Federal regulators say the state failed to fully analyze the risk of spills, tribal resources and treaty rights, the effects of climate change, and whether the project would violate state and tribal water quality standards.
The EPA has shared authority with the U.S. Army Corps of Engineers to ensure those who apply for permits meet requirements under the Clean Water Act. The federal agency has invoked its authority to request that Enbridge's application receives a higher level of review, and the EPA has been meeting with the Army Corps and DNR to ensure the agency's concerns are addressed.
Federal regulators want DNR to show project wouldn't violate water quality, treaty rights
The EPA doesn't normally weigh in on state reviews, according to Jen Tyler, a supervisor who oversees federal environmental law within EPA's Tribal Programs Office in Chicago. Tyler said the DNR invited the federal agency to weigh in on its draft. 
"EPA continues to have concerns about potential significant impacts, particularly to waters that are essential to the exercise of tribal treaty rights and continuation of tribal traditional lifeways," Tyler said. 
EPA staff told the DNR and U.S. Army Corps of Engineers in letters this spring that the proposed project may have "substantial and unacceptable" impacts on the Bad River and Kakagon-Bad River Sloughs, which they say hold national and international importance. 
The EPA's concerns about the project's effects on high-quality waters and wetlands validate doubts expressed by tribal and environmental advocates, who argue the proposed route can't be built without significant environmental harm. 
At Copper Falls State Park, the Tyler Forks River cascades down to join the Bad River. At a perch overlooking the falls, Tillison said the Bad River is one of few sites on Lake Superior that support spawning for lake sturgeon. And the Kakagon-Bad River Sloughs represents around 16,000 acres of internationally recognized wetlands. Federal officials say the sloughs are home to the largest wild rice bed on the Great Lakes. 
"That's really, really important to the Bad River tribal members. It's part of the migration story where they migrated to find the food that grows on water," said Tillison.
The EPA wants the DNR to provide an analysis showing Enbridge's plans wouldn't negatively affect state and tribal water quality standards. An Enbridge spokesperson said in a statement that input from agencies and the public will only make the project better. 
"Enbridge is committed to protecting the environment — and has proposed a 41-mile reroute, chosen because it minimizes environmental impacts and protects critical resources," said Michael Barnes, an Enbridge spokesperson. "Less than one-tenth of an acre of wetlands will be permanently impacted by the project." 
The EPA finds that impact is closer to 34 acres of mostly forested wetlands that would be permanently changed into emergent wetlands.
The EPA has also asked the state to further address how the project may affect tribal treaty rights to hunt, fish and gather along the route.
In 2019, a bipartisan group of lawmakers
made it a felony
for anyone to access an energy provider's property without consent, with limited exceptions. 
Under that law, the Great Lakes Indian Fish and Wildlife Commission estimates the project would eliminate tribal access to roughly 43 acres of Iron County Forest.   
"For folks who just don't have a lot of resources, it is not in the best interest of tribes to diminish any sort of access," said Dawn White, a treaty resources specialist with the Commission who is also a Lac Courte Oreilles tribal member. "It would just be a big disservice for that alone." 
Enbridge has said the company will not bar tribal members from lawfully exercising treaty rights where the route crosses public land. However, the company said access to the route's right-of-way will be restricted during pipeline construction to ensure public safety. The EPA wants the state to clarify where Enbridge would limit access during construction and operations. 
The risks of the project to groundwater is another concern. The pipeline also runs within 120 feet of at least 53 private wells. Iron County resident Bobbi Rongstad, who lives 40 acres from the proposed route, said she fears her well may be affected by drilling to install the pipeline during construction.
"If they hit one of those underground aquifers, that water can come spurting up at the surface," Rongstad said. "Then that aquifer might not be under pressure anymore, or the people who have their wells in that aquifer might not get water anymore."
Rongstad noted Enbridge breached aquifers during construction of the Line 3 replacement project in northern Minnesota. In March, the Minnesota Department of Natural Resources reported
nearly 300 million gallons of groundwater had been released
after crews ruptured three aquifers while building the line. 
In a flood-prone region, pipeline could carry additional risks
In the past decade, northern Wisconsin has witnessed three floods that are only supposed to occur once every 500 to 1,000 years. 
Scientists have found climate change is increasing the frequency and intensity of rains, and environmental advocates say the state's draft failed to fully account for those changing conditions. 
Evidence of the devastation could still be seen in the Bad River watershed as tribal and environmental advocates trekked through tall grass into a wooded ravine along the pipeline route. Joan Elias points out railroad tracks dangling in the air as Edwards Creek trickles along under them. 
Elias, who owns 190 acres near the proposed route, said she was temporarily stranded after around
10 inches of rain
turned streams like this one into raging rivers one night in July 2016. 
"It was washed out in both directions on Highway 169. It was washed out along little Edwards Road. It was washed out here," said Elias, noting it took months to repair some roads. 
The region's red clay soils don't quickly absorb water, causing rains to rapidly run off and scour the landscape. Opponents say more frequent, intense storms only increase the threat of a spill along the pipeline. 
"It's more likely to happen when there's going to be a storm and just more kinetic energy carrying a spill further downstream," said Tony Wilkin Gibart, executive director of Midwest Environmental Advocates. 
The risks of those changing conditions were highlighted when the Bad River tribe discovered a 40-foot span of Line 5 that
became exposed
in August of 2019. Tillison said the segment was mostly unsupported underneath as rapid flows quickly erode the region's streams and riverbanks, especially after extreme storms. 
Enbridge has said it will adhere to the best environmental practices, noting the company will utilize erosion control and spill prevention measures outlined in its environmental protection plan. While that plan includes detailed steps to address erosion and spills, it doesn't reference climate change.
The EPA is recommending the DNR strengthen its review of the effects that climate change may have on the project, and how climate change affects the risk of erosion and exposure to the pipeline. Federal regulators also want the state to quantify direct and indirect greenhouse gas emissions for all routes proposed by Enbridge, including upstream and downstream emissions from oil and natural gas production to burning fossil fuels. 
Next steps for agencies permitting the project
The EPA doesn't have a lead role permitting the project. Even so, the agency is coordinating with the DNR and Army Corps, which is the federal agency permitting the project under the Clean Water Act.
The Army Corps is regulating construction-related activities in federal waters, as well as Enbridge's proposal to drill underneath the White River. 
The Corps' Regulatory Division Deputy Chief Rebecca Graser said they've been working closely with the EPA to ensure that the agency is collecting information to address potential concerns. 
"Our goal is to make sure that the concerns that are addressed are resolved, whether it's under our authority, or whether it's under the state's authority," Graser said. 
The EPA's Tyler expects many of the agency's recommendations will be addressed in the DNR's final environmental impact statement, which federal regulators will review. The DNR said they're addressing issues with those agencies, as well as other interested parties and Enbridge. 
Ben Callan, who oversees a DNR team that reviews utility and energy projects, said the agency has received more than 30,000 comments on the company's proposed route. That's the most he's seen in nearly two decades managing utility and energy projects.  
Meanwhile, Enbridge touted the economic benefits the project will have on the state and region. The company announced in April that Michels Pipeline, Inc. signed a letter of intent to be the main contractor for the project. The company is owned by Michels Corporation. Tim Michels announced his candidacy as a Republican running for governor against Gov. Tony Evers in April.  
"The project will be built by a Wisconsin contractor and a trained union workforce — creating 700 family-supporting union construction jobs," said Barnes. "An estimated $46 million will be spent specifically with Native-owned businesses and communities."
Enbridge experts have said in
court filings
that shutting down Line 5 would increase gas, diesel and jet fuel costs by an estimated $20 million each year in Wisconsin and $30 million annually in Michigan. Propane costs are anticipated to increase by at least $4 million per year for Wisconsin consumers and $38 million each year for Michigan customers.
A University of Wisconsin economics professor estimated an annual loss of more than 6,000 jobs and roughly $5 billion in lost economic output due to reduced production or closure of refineries in the Upper Midwest. Experts for the tribe dispute those findings. 
The Canadian firm stresses the 69-year-old pipeline is safe and a vital energy link for the region. Business Manager Joel Zielke with the Local 601 Steamfitters Union agrees. 
"That's a lot of gas and diesel and propane for people that really rely on that at this point still," said Zielke. "We know, someday, we will be able to disconnect ourselves from that, but we're not quite ready yet." 
Enbridge plans to break ground once all permits are granted. But it's clear federal regulators want to know much more before they make any final decisions.
---
Lakota Law Project

---
EVO MORALES CALLS FOR A GLOBAL CAMPAIGN TO ELIMINATE NATO
In Interview With British Journalist, Morales Says The U.S. Uses Nato To Provoke Wars And Sell Weapons.
U.S./Uk-Backed Coup Against Him In 2019 Was Undertaken For Lithium And Because His Government Advanced An Alternative Economic Model To The Neoliberal "Washington Consensus".
In an interview with British journalist Matt Kennard at his home in El Trópico, a small town four hours from Cochabamba in the heart of the Amazon rain forest, former Bolivian president Evo Morales (2006-2019) called for an international campaign to eliminate NATO [the North Atlantic Treaty Organization].
According to Morales, this campaign should explain to people worldwide that "NATO is—ultimately—the United States. It is not a guarantee for humanity or for life. I do not accept—in fact, I condemn—how they can exclude Russia from the UN Human Rights Council. When the U.S. has intervened in Iraq, in Libya, in so many countries in recent years, why have they not been expelled from the Human Rights Council? Why was that never questioned?"
Morales continued: "We [in the Movimiento al Socialismo, MAS] have profound ideological differences with the politics implemented by the United States using NATO, which are based on interventionism and militarism. Between Russia and Ukraine they want to reach an agreement and [the U.S.] keeps provoking war, the U.S. military industry, which is able to live thanks to war, and they provoke wars in order to sell their weapons. That's the other reality we live in."
Coup Against Alternative Economic Model
Morales is one of the most successful presidents in Latin American history who closed down a U.S. military base in Bolivia, expelled the CIA and DEA, and helped reverse half a millennium of colonial history by helping Bolivia to industrialize its economy.
In November 2019, Morales was ousted in a U.S./UK-backed coup that culminated with the army's massacre of anti-coup protesters. Morales survived an assassination attempt only because Mexico's president, Andrés Manuel López Obrador, sent a plane to rescue him.
The beneficiary of the coup, Jeanine Áñez—a conservative Christian who lost the October 2020 election to Luis Arce of MAS—was sentenced to 10 years in prison in June after being convicted of terrorism and sedition.
Morales—who returned to Bolivia after Arce's election in October 2020—believes that the coup was prompted by his move to nationalize Bolivia's oil and gas reserves.
Morales told Matt Kennard that "I continue to be convinced that the empire, capitalism, imperialism, do not accept that there is an economic model that is better than neoliberalism. The coup was against our economic model…we showed that another Bolivia is possible."
"All For Lithium"
In 2021, the British Foreign Office released documents which showed that the British embassy in Bolivia had paid an Oxford-based company to optimize "exploitation" of Bolivia's lithium deposits the month after Morales fled the country after being ousted in the coup.
The documents also showed the UK embassy in La Paz acted as "strategic partner" to Áñez' coup regime and organized an international mining event in Bolivia four months after democracy was overthrown.
Bolivia possesses the world's second largest reserves of lithium, a metal used to make batteries, which has been increasingly coveted due to the burgeoning electric-car industry.
Under the traditional imperial dynamic which had kept Bolivia poor, rich countries extract raw materials, send them to Europe to be made into products, and then sell them back to Third World countries like Bolivia as finished products at a mark-up.
With Bolivia's lithium deposits, Morales was adamant this system was finished. Bolivia would not just extract the lithium; it would build the batteries too. He told Kennard that:
"We started with a laboratory, obviously with international experts that we hired. Then we moved on to a pilot plant. We invested around $20 million, and now it's working. Every year it produces about 200 tonnes of lithium carbonate, and lithium batteries, in Potosí [the capital of the Spanish empire where the Spanish had undertaken silver mining in the 17th, 18th and early 19th centuries.]"
Morales continued: "We had a plan to install 42 new [lithium] plants by 2029. It was estimated that profits would be five billion dollars. Profits! That's when the coup came. The U.S. says China's presence is not permitted but…having a market in China is very important. Also in Germany. The next step was with Russia, and then came the coup. Just last year, we found out that England had also participated in the coup—all for lithium."
Colonial Mentality
When Kennard told Morales that the UK Foreign office had denied that a coup took place, Morales responded that this was hard to comprehend and reflected "a totally colonial mindset. They think that some countries are the property of other nations. They think God put them there, so the world belongs to the U.S. and the UK. That's why the rebellions and the uprisings will continue."
With The People Or The Evil Empire?
Morales has great admiration for Julian Assange whose detention, he said, "represents an escalation, an intimidation so that all the crimes against humanity committed by the different governments of the United States are never revealed. So many interventions, so many invasions, so much looting."
Currently, Morales is working on building independent media in Bolivia, where he says that most of the media "belong to the empire or the right-wing."
Optimistic about the recent victory of left-wing political forces in Peru, Chile and Colombia and Lula's expected return to the presidency in Brazil, Morales told Kennard that, "in politics we must ask ourselves: Are we with the people or are we with the empire? If we are with the people, we make a country; if we are with the empire, we make money. If we are with the people, we fight for life, for humanity; if we are with the empire, we are with the politics of death, the culture of death, interventions, and pillaging of the people. That is what we ask ourselves as humans, as leaders: 'Are we at the service of our people?'"
---
Yazzie to UN: Nuclear war doesn't start with detonation of bomb 
GRANTS – Janene Yazzie, a community organizer and human rights advocate from the Navajo Nation, this week joined colleagues at a United Nations meeting in Vienna, Austria, to discuss an international law banning nuclear weapons. 
Noticeably absent from the "First Meeting of State Parties to the Treaty on the Prohibition of Nuclear Weapons" was the United States and the eight other nuclear weapons states.
In a message to "Relatives" and Navajo Nation leaders, Yazzie stated that she was attending the U.N. meeting as a member of the Nuclear Truth Project where she serves as coordinator of the Protocols Working Group. The working group presented the protocols it developed as a guiding framework for states, NGOs, researchers, and all actors working to implement the treaty and build a nuclear-free world.
"Even if the US has not signed the Treaty, it is still effectively International Law that will only continue to grow stronger with each new state that joins this global commitment [three more have joined in the last two days]," Yazzie told Navajo leaders.
Indigenous peoples have an "extraordinary opportunity" to lead meaningful actions and discussions in the United States, she said, "making our own commitments as sovereign nations, and holding our state accountable for the harms our communities continue to face from the legacy of uranium contamination and nuclear-related activities."
Concerned Citizens for Nuclear Safety in Santa Fe shared an article Thursday on its website authored by Ralph Hutchinson of Oak Ridge Environmental Peace Alliance, questioning why the United States was not participating in the meeting as an invited non-state party or sending observers. 
"First, what is the U.S. afraid of?" Hutchinson asked. "With a stockpile of more than 4,000 nuclear warheads and bombs, 1,500 of them deployed around the globe on hair-trigger alert, one would think the U.S. would be strong enough to walk into a room where the only weapons allowed are words and defend its position."
Hutchinson said that if the United States is committed to pursue nuclear disarmament as it promised in the 1970 Nuclear Nonproliferation Treaty, it should welcome the chance to talk about what that could look like – "all the nuclear armed nations coming to an agreement on protocols, verifications, and an enforceable timetable for eliminating nuclear stockpiles," he said.
With Russian President Vladimir Putin's threats to use nuclear weapons in its war with Ukraine fresh on the world's collective mind, the states parties in the Vienna Declaration adopted Thursday, expressed their alarm and dismay at threats to use nuclear weapons, and condemned unequivocally "any and all nuclear threats, whether they be explicit or implicit and irrespective of the circumstances," according to the International Campaign to Abolish Nuclear Weapons.
The states parties resolved to move ahead with implementing all aspects of the treaty, including the positive obligations aimed at redressing the harm caused by nuclear weapons use and testing.
"In the face of the catastrophic risks posed by nuclear weapons and in the interest of the very survival of humanity ... We will not rest until the last state has joined the Treaty, the last warhead has been dismantled and destroyed and nuclear weapons have been totally eliminated from the Earth," the Declaration states.
The impacts and consequences of nuclear war do not start with the detonation of a bomb, Yazzie said. "Nor does the mass murder that results from the nuclear weapons and in the aftermath, the impacts of the blast. Nuclear war, as my people understand it, and as many other people understand it, begins with the mining of uranium and the devastation to the health of our peoples and our environment. 
"That devastation and that impact and that legacy continues as long as our waters are undrinkable and our soils are contaminated and our babies are being born with uranium in their bodies or with birth defects due to the exposure of pregnant women to radioactive contamination," she said.
Yazzie noted that she often has heard state delegates and even NGO representatives state that the potentiality of a future nuclear war "could be the end of our way of life," a thought she can appreciate because of the footprint the legacy of uranium mining and nuclear testing has left on the Navajo Nation. 
"We can't drink the water available to us anymore. It means we can't gather the wild foods or grow the traditional foods that our communities have depended on for millennia," Yazzie said. "It means that it's dangerous to live in the places of our ancestors, the place where the land knows our name, because it makes our people and our loved ones and our children sick. We do not have the technologies or the answers to fix those issues yet. 
"If this isn't experiencing the end of our way of life, I don't know what is," she said.
---

---

Support the Establishment of a Truth and Healing Commission on Indian Boarding Schools
It is long overdue for the United States to acknowledge the historic trauma of the Indian boarding school era. In the 19th and early 20th centuries, Christian churches collaborated with the government to create hundreds of boarding schools for Native American children. The conditions at these schools, some of them Quaker-run, were unspeakable.
Now we must work with tribal nations to advance congressional efforts to establish a federal commission to formally investigate boarding school policy and develop recommendations for the government to take further action. Although the wrongs committed at these institutions can never be made right, we can start the truth, healing, and reconciliation process for the families and communities affected as we work to right relationship with tribal nations.
Remind your members of Congress of their responsibility to tribal nations and urge them to support the Truth and Healing Commission on Indian Boarding School Policies in the United States Act (S. 2907/H.R. 5444).
---
Bimaadiziwin Nibi - Water is Life
A look into what Indigenous communities in the upper Midwest are doing to conserve & protect water
---
2022 National Week of Action for MMIW
The National Partners Work Group on Missing and Murdered Indigenous Women (MMIW) and the MMIW Family Advisors are organizing a National Week of Action (April 29-May 5, 2022) to call the nation and the world to action in honor of missing and murdered Indigenous women. Take action by participating in these virtual events, exploring our list of resources, and organizing additional actions in your communities on and around May 5th. Join us in saying 'enough is enough'—not one more stolen sister.
---
A MESSAGE FROM CHIEF ARVOL LOOKING HORSE
A "disease of the mind" has set in world leaders and many members of our global community, with their belief that a solution of retaliation and destruction of peoples will bring peace.
In our Prophecies it is told that we are now at the crossroads: Either unite spiritually as a global nation or be faced with chaos, disasters, diseases, and tears from our relatives' eyes.
We are the only species that is destroying the source of life, meaning Mother Earth, in the name of power, mineral resources, and ownership of land. Using chemicals and methods of warfare that are doing irreversible damage, as Mother Earth is becoming tired and cannot sustain any more impacts of war.
I ask you to join me in this endeavor. Our vision is for the peoples of all continents, regardless of their beliefs in the Creator, to come together as one at their Sacred Sites.
Interior Department Renaming Sites With Offensive Native American Names
28 lakes, creeks, rivers and other geographical features in Wisconsin being renamed.
We think you will find our weekly email valuable.
The U.S. Department of the Interior is requesting public input on new names for more than 650 geographic features with racially offensive names.
In November, DOI Secretary Deb Haaland signed Secretarial Order 3404 declaring a word that originated as an Algonquin term for "woman" a derogatory name. Its meaning has shifted after centuries of use by white people as an offensive term for Indigenous women.
Melissa Doud
, a program director with the Great Lakes Inter-Tribal Council and a member of the Lac du Flambeau Band of Lake Superior Chippewa, supports the order.
"It's such a derogatory and negative thing to call a woman," Doud said. "We're resilient people, and it's only fair to change the name to something that isn't so racist."
The federal order outlined steps for removing the term from federal and state lands, one of the steps included forming the Derogatory Geographic Names Task Force.
By March, the task force identified 664 geographical features — such as creeks, lakes, rivers and valleys — across the country that use the term and proposed five new names for each site. The complete list of places and their suggested new names are available as both a PDF and an interactive map.
The 28 sites in Wisconsin span 19 counties.
The federal government will manage the process, but the Wisconsin Department of Natural Resources is helping to solicit input and will review proposed names to avoid duplicating the names of nearby geographic features.
While the DNR has its own 
council
 to handle geographic name changes, DNR Statewide Tribal Liaison 
Kris Goodwill
 said the process can be lengthy.
"That process can easily take over a year to get that accomplished. This kind of puts it on a fast track," Goodwill said.
Under the new order, sites with the word in their title would bypass the state process.
But even before the order, many Wisconsin counties were already trying to eliminate the term.
In 2019, Dane County changed the name of a bay on Monona Lake to Wicawak, the Ho-Chunk word for muskrat. And last year, a lake in Oneida and Vilas counties near the Lac du Flambeau reservation was changed to Amber Lake.
John D. Johnson, Sr., president of the Lac du Flambeau Band of Lake Superior Chippewa, said the old name was a dishonor to Native women.
"Here in Lac du Flambeau — and I can speak for other reservations too — we put our women on a pedestal," Johnson said. "We appreciate everything they do for us, because if it wasn't for the woman, none of us would be here, right?"
People had been trying to change the name for more than 20 years, but nothing ever happened, Johnson said.
Then in 2020, a tribal member who happened to live on what is now Amber Lake approached Johnson about changing the name. They encountered some pushback from local residents, but Johnson said collaboration between the tribe and the
lake's association was key.
"What we did with the Lakes Association was pretty cool because they had come right to our (Tribal) Council room and we had talked together, we collaborated and that's what needed to be done," Johnson said.
Together they submitted a formal petition to the Wisconsin Geographic Names Council and about six months later, residents and tribal members had collectively renamed the lake Amber Lake.
Doud said they initially chose the name Ikwe, which means "woman" in Ojibwe, but some residents felt it might be difficult to pronounce. Together they agreed on Amber because of the golden color of the Tamarack trees that surround the lake.
Now communities will have the backing of the federal government to speed up the process. And the movement to remove offensive terms from geographic features will not stop with this one word.
In November, Haaland also signed Secretarial Order 3405, creating a federal advisory committee that will identify and recommend new names for sites that use other racial slurs and derogatory terms. In the past, similar bodies have renamed geographic features that used the N-word or a pejorative term for Japanese people.
The committee has yet to be formed, but Goodwill said it could consider renaming features such as a rapid on the Tomahawk River that has a name that uses a derogatory term for someone who is of mixed race.
"This is a good move for the future. I think it's overdue," said Goodwill, who is a member of the Menominee Nation. "I think it goes along with having our first Native American secretary of the Interior."
Public input on the current list will be accepted until April 25. You can submit comments online, using the docket number DOI-2022-0001. You can also mail your written comments to: Reconciliation of Derogatory Geographic Names, MS-511, U.S. Geological Survey, 12201 Sunrise Valley Dr., Reston, VA 20192. Be sure to include the docket number.
Listen to the WPR report here.
'A good move for the future': Federal officials ask for public input in renaming 28 sites with derogatory names in Wisconsin was originally published by Wisconsin Public Radio.
---
NO MORE PIPELINE BLUES (ON THIS LAND WHERE WE BELONG)
NO MORE PIPELINE BLUES (ON THIS LAND WHERE WE BELONG) 
FEATURING WAUBANEWQUAY, WINONA LADUKE, DAY SISTERS, MUMU FRESH, PURA FE, SONI MORENO, JENNIFER KREISBERG, INDIGO GIRLS, BONNIE RAITT AND JOY HARJO.
Film Directed by Keri Pickett | Edited by River Akemann & Keri Pickett
Music Written & Produced by Larry Long  | Recorded by Brett Huus
Cinematographers: Sarah Littleredfeather, River Akemann & Keri Pickett
ACTION ALERT: The EPA is now telling us that Enbridge's plan to build a pipeline through northern WI stands to permanently damage our water.
"Application and related information that EPA reviewed, we believe that the proposed project "may result in substantial and unacceptable adverse impacts" to the Bad River and the Kakagon- Bad River Sloughs wetland complex ... and may permanently and negatively impact water quality, aquatic life, and native habitat," the EPA wrote.
PLEASE EMAIL THE WI DNR and tell them to Just Say No to Line 5!
Department of Natural Resources Line 5 EIS Comments (EA/7) 101 South Webster Street, Madison, WI 53707
---
It's past time to release Leonard Peltier
By Gerry Adams (for Léargas)
This Christmas take a moment to think about Leonard Peltier.
Leonard was convicted in 1977 of the murder in 1975 of two FBI agents during a confrontation at the Pine Ridge Reservation in South Dakota. Two others who were charged with the murders were found not guilty by reason of self-defence. Peltier has always denied involvement in the two deaths. He has been in prison for almost 45 years.
In the years since then serious and significant questions have arisen over the evidence produced by the prosecution at the trial. A witness who recanted her account claimed she had been forced into making a statement by the FBI. A ballistics expert who linked Peltier's weapon to the murders was reprimanded by the federal court for lying.
In July this year James H. Reynolds, the former US Attorney General whose office handled the prosecution and appeal in the Leonard Peltier case, appealed for his sentence to be commuted. In a letter to President Joe Biden he said: "With time, and the benefit of hindsight, I have realised that the prosecution and continued incarceration of Mr Peltier was and is unjust."
In October Amnesty International issued an Urgent Action notice calling for clemency for Leonard Peltier. Amnesty pointed out that "Leonard Peltier has been imprisoned in the USA for over 44 years, some of which was spent in solitary confinement, serving two life sentences for murder despite concerns over the fairness of his trial. He has always maintained his innocence. He is 77 years old and suffers from a number of chronic health ailments, including one that is potentially fatal."
"In October US Congress members Raúl M. Grijalva, Barbara Lee, Jesús Garcia, Cori Bush, Emanuel Cleaver II, Jared Huffman, Teresa Leger Fernández, Rashida Tlaib, Pramila Jayapal, Betty McCollum, and Melanie Stansbury — wrote a joint letter to you requesting the expedited release of Leonard Peltier from the Coleman Federal Correctional Complex in Florida and requesting that Mr Peltier be granted clemency."
Calls for Leonard Peltier's release have also been supported by international figures, including the late Nelson Mandela, former Irish President Mary Robinson and Archbishop Desmond Tutu.
Join us in urging compassion and clemency for Leonard Peltier. Write to:
President Joseph Biden
The White House
1600 Pennsylvania Ave NW
Washington, DC 20500, USA.
Native Lives Matter
Native Lives Matter goes beyond police brutality to also include social and environmental injustice, MMIW, and protection of women & water. Discussion and bringing about awareness of the police brutality and Injustice occurring within Indian Country and working towards solutions.
Inspire and support the activist movement of Native Lives Matter to be the catalyst of change and create longstanding solutions within our law enforcement & judicial systems.
Direct Action
Standing in support and advocate for the families and victims who have experienced, police brutality loss of family and injustice.
Standing in solidarity to honor ancestors of the past in remembrance & memorials.
Solidarity with Missing & Murdered Indigenous Women
National Day of Awareness for Missing & Murdered Indigenous Women, Girls, 2 Spirit Thursday, May 5, 2022
#VAWA -VAWA Law: Protections and rights to prosecute non-natives who abuse our Women on Tribal Lands. End the Violence Against Women, End the Sexual Assault against Indigenous Native Women.
Native Lives Matter Coalition-consists of multiple groups and organizations that support in collaboration.
Women Of The White Buffalo
Feature documentary film and 'Leica' sponsored photography of the Native American Lakota Nation. Produced by Deborah Anderson Creative. 
Delacina Chief Eagle is one of the women featured in the soon to be released feature documentary film Women Of The White Buffalo.
Save the date! This powerful and important feature documentary film is coming out April 12th!!
---
LN3: Seven Teachings of the Anishinaabe in Resistance
https://www.facebook.com/events/782757979786820/?acontext=%7B%22event_action_history%22%3A[%7B%22mechanism%22%3A%22search_results%22%2C%22surface%22%3A%22search%22%7D]%2C%22ref_notif_type%22%3Anull%7D
The South Shore of Lake Superior and Line 5: Impacts
https://www.facebook.com/RejectLine5/videos/1050867815489741
Shut Down Line 5 - Protect the Water!
https://www.facebook.com/WinonaLaDukeHonorTheEarth/videos/313448660748647
---
Menominee Indian Tribe No Back 40 Mine
https://www.facebook.com/NoBack40Mine
The Menominee Indian Tribe of Wisconsin, a federally recognized Indian Tribe, is indigenous to what is now known as Wisconsin and Upper Michigan. By the early 1800's, the start of the treaty era, the Menominee occupied a land base estimated at 10 million acres; however, through a series of seven treaties entered into with the United States Government during the 1800's, the Tribe witnessed its land base erode to little more than 235,000 acres today.

Our sacred place of origin exists within our 1836 treaty territory, at the mouth of the Menominee River which is located in the border cities of Menominee, MI and Marinette, WI. It was here, a mere 60 miles east of our present Menominee Indian Reservation, where our five main clans: ancestral Bear, Eagle, Wolf, Moose and Crane were transformed into human form and thus became the first Menominee.

As a result of our undeniable ties and long occupation of the Menominee River area, we have numerous sacred sites and burial mounds up and down the Menominee River, including the area of the proposed Back Forty Mine. Much like our brothers and sister in the NODAPL movement we also know that water is essential to life. The Menominee River is, in fact, the very origin of life for the Menominee people. It also provides life to Michigan and Wisconsin residents and the natural wildlife within the Great Lakes ecosystem. The harmful threats to this area and all who depend on it far outweigh the corporate interests of a Canadian exploratory company and justify the denial of the necessary permits for the proposed mine.

The Menominee Nation is steadfast in its opposition to the proposed mine and its commitment to preserving the Menominee River. We ask you to stand in solidarity with us as we continue our fight to protect our place of origin, our sacred sites, the wildlife, water and environment for future generations.
---

https://www.grandcanyontrust.org/white-mesa-uranium-mill
https://www.facebook.com/yo.nuche/videos/409028270945404
This group is to help white Mesa community fight!! Against the uranium mill that's only 3miles from the rez line.. This stuff has got in to the water.. They want to expand the mill where there is sacred burial sites, please all I ask is for your support.
EPA faults uranium processor for not keeping Superfund waste covered
Energy Fuels Resources barred from accepting some radioactive material after federal authorities conclude the White Mesa facility has not been properly storing dangerous waste.
@cleanupthemines

 

 · 

Community
A national campaign to clean up thousands of toxic abandoned uranium mines throughout the U.S. that poison our the air, land & water.
Irresponsible corporations and negligent government agencies have abandoned thousands of toxic uranium mines throughout the US. These hazardous abandoned uranium mines poison our air, land and water. Currently no laws require clean up of these dangerous sites. Together we can safeguard our health and environment.