Peace and Justice Calendar 
---

STAND FOR PEACE Saturdays at Noon 
       23: Lincoln Memorial/LaFayette Hill- Special Stand, "Why Should I Care About Julian Assange?" | noon-2pm
       30: Brady/Farwell
November 6: King/North
                 13: 76th/North
Wear masks and social distance
Statement of Respect to Milwaukee Native Nations
We acknowledge in Milwaukee that we are on traditional Potawatomi, Ho-Chunk and Menominee homeland along the southwest shores of Michigami, North America's largest system of freshwater lakes. The Milwaukee, Menominee and Kinnickinnic rivers meet here, the people of Wisconsin's sovereign Anishinaabe, Ho-Chunk, Menominee, Oneida and Mohican nations remain.
Peace Action WI, Milwaukee, End the Wars Coalition, and Assange Defense Milwaukee present:
WHY SHOULD I CARE ABOUT JULIAN ASSANGE?
2   EVENTS - Friday, October 22 and Saturday, October 23  
 Why is Assange still in prison, even after winning his U.K. trial?  What did Assange tell us about the Afghan war way
 back in 2011?  What have the ACLU and the U.N. declared?
How has the blackout on Assange shaped your opinions? Why is Peace Action Wisconsin supporting Julian Assange?
Step up an make your own video like that of Medea Benjamin of CODEPINK! who answered "Why should I care about Julian Assange?"  
https://www.youtube.com/watch?v=kN9_Fghd6q0
------------------------------------------------------------------------------------------------------------
Friday, October 22

WHY SHOULD I CARE ABOUT JULIAN ASSANGE?
At Catalano Square in the 3rd Ward, 147 N. Broadway |  5-7 pm
Enjoy Chris Borg as he plays Roger Waters' Pink Floyd covers.
At 5 p.m. Music! Info! Make your own video! Why should I care about Julian Assange?
At 6 p.m. Showing of Collateral Murder video from the Iraq war released by WikiLeaks in 2011.


Public Q and A afterwards.
If you are unable to attend in-person, the Collateral Murder video is here- https://collateralmurder.wikileaks.org/
------------------------------------------------------------------------------------------------------------
Saturday, October 23
WHY SHOULD I CARE ABOUT JULIAN ASSANGE?
Lincoln Memorial Drive at Lafayette Hill Rd | NOON – 2 pm
Noon – Rally with Stand for Peace along Lincoln Memorial Drive. 
12:30 – Hear from concerned civil rights and peace organizations. (Music by Chris Borg) 1:20 – Make your own video, "Why should I care about Julian Assange?"
For more info, go to AssangeDefense.org  
Contact:
 Ann Batiza 414-238-3903
---

Thursday, Nov. 11, 7 pm
A day to celebrate peace, not war
Speakers:
Kathy Kelly. Three-time Nobel Peace Prize nominee.  Founding member of Voices in the Wilderness, co-coordinator of Voices for Creative Nonviolence. Went to Iraq 26 times, remaining in combat zones early in US–Iraq wars. In Afghanistan nearly 30 times working with peace activists. Co-coordinator of Ban Killer Drones
Clayborn Benson.  Founder/director of Wis. Black Historical Society & Museum. He is a photographer, historian, and National Guard veteran who had a 40-year professional career as a WTMJ-TV photojournalist. He produced an award-winning documentary film, Black Communities.
"Blessings & Lessons of a Military Veteran"
***Music by Frogwater & Harvey Taylor starts at 6:45 ***
MILWAUKEE CITY HALL ROTUNDA, 200 E WELLS
The 15th annual Armistice Day event sponsored by Milwaukee Veterans For Peace will return to its traditional location in the rotunda of Milwaukee City Hall on Thursday, Nov. 11, at 7pm but also will be available as a Zoom webinar.
Register here for the webinar.: https://us02web.zoom.us/.../reg.../WN_YTiGYxCZSOaslge3GZO9kw  (After registering, you will receive a confirmation email containing information about joining the event.).
Sponsors: Milwaukee Veterans For Peace, Peace Action-Wisconsin, Milwaukee National Lawyers Guild, Milwaukee DSA, Milwaukee Turners at Turner Hall, Wis. Network for Peace and Justice, Milwaukee End the Wars Coalition
---
Edward Snowden, Laura Poitras, Mohamedou Slahi, Michael Moore and many others to headline War on Terror Film Festival 
October 1–31, 2021
 Today, the Coalition for Civil Freedoms (CCF) and its partners announce an upcoming virtual film festival to mark twenty years of the global War on Terror. The War on Terror Film Festival is a month-long, public virtual event featuring twenty award-winning films made over the last 20 years that document abuses, highlight crimes, and satirize absurdities of the post-9/11 era.
 Each screening will be accompanied by a live-streamed panel discussion with filmmakers, survivors, actors, scholars, journalists, and resistors, who will reflect on the challenges of living through the policies of the "war on terror" and telling these stories. Confirmed panelists include Edward Snowden, Michael Moore, Rory Kennedy, Kate Davis, Noam Chomsky, John Pilger, Laura Poitras, Dan Reed, Chris Morris, Amy Goodman, Jehane Noujaim, Glenn Greenwald, Alex Gibney, Mohamedou Ould Slahi, Mat Whitecross, Jeremy Scahill, and many others. 
The War on Terror Film Festival will run on five weekends (Friday, Saturday, and Sunday) in October, beginning Friday, October 1 and ending Sunday, October 31. 
From the Oscar-winning "Citizenfour" and "Taxi to the Dark Side" to the Oscar-nominated "Dirty Wars" and the highly-acclaimed "The Mauritanian," "Four Lions," "Fahrenheit 9/11" and "The Feeling of Being Watched," these films shine a spotlight on the wars on Afghanistan and Iraq, indefinite detention at Guantánamo Bay prison, torture and surveillance.
The slate of films include documentary and narrative features and cut across genres from drama to comedy. Together, they paint a picture of the experiences of those who bore the brunt of America's post-9/11 policies, as well as their pain, trauma, hope, and resilience.
All films and panel discussions will be accessible through the main festival website https://wotfilmfestival.com, which also includes upcoming showings, a roster of participants in each film's discussion, and the complete 5-weekend schedule. Participants should register to receive email updates and full, free access to watch the films. Follow and like @WOTFilmFestival on Facebook, Instagram and Twitter for updates and announcements.
 The dates for the virtual festival are: October 1–3; 8–10; 15–17; 22–24; and 29–31, with four films screened per weekend. The festival is entirely free and accessible to the public following registration.
 The opening night of the festival on October 1 will feature a virtual premiere event from 3–4 PM ET hosted by CCF and featuring festival sponsors. The four films screening on the opening weekend, October 1-3, will be The Mauritanian (2019), The Road to Guantánamo (2006), The Confession (2016), and The Battle of Algiers (1966). Each film will feature a live discussion with audience Q&A. 
Based in Washington, D.C., the Coalition for Civil Freedom's mission is to defend civil liberties and freedoms, promote a fair U.S. criminal justice system, and advocate for the rights of political prisoners targeted in the War on Terror. www.civilfreedoms.org
Facebook: https://www.facebook.com/civilfreedoms
Contact:
---
350MKE Fridays for Future
Friday, Oct 22, 12:00 - 1:00 pm




Chase & Wells Fargo Banks



Wisconsin Ave. at Water St.
Wells Fargo Bank and Chase Bank both have over $60 billion in fossil fuels investments such as Enbridge's Dirty Tar Sands Oil  Line 3.
​

 

 


As a result of final-hour demands made by the U.S. government during negotiation of the 1997 Kyoto treaty, military greenhouse gas emissions were exempted from climate negotiations. That tradition has continued.

The 2015 Paris Agreement left cutting military greenhouse gas emissions to the discretion of individual nations.

The UN Framework Convention on Climate Change obliges signatories to publish annual greenhouse gas emissions, but military emissions reporting is voluntary and often not included.

NATO has acknowledged the problem but not created any specific requirements to address it.

There is no reasonable basis for this gaping loophole. War and war preparations are major greenhouse gas emitters. All greenhouse gas emissions need to be included in mandatory greenhouse gas emission reduction standards. There must be no more exception for military pollution.

We ask COP26 to set strict greenhouse gas emissions limits that make no exception for militarism, include transparent reporting requirements and independent verification, and do not rely on schemes to "offset" emissions.

Click here to add your name.



>> World BEYOND War: "War Threatens Our Environment"

 
This series follows several environmental justice events our teams hosted in the spring. If you need a refresher on those events, make sure to check out the recordings of our 
LN3 Documentary
, which was screened by the Tar Sands team. 
---
---
2021 Annual Membership Meeting
Thur., Nov. 18, 7 pm - On Zoom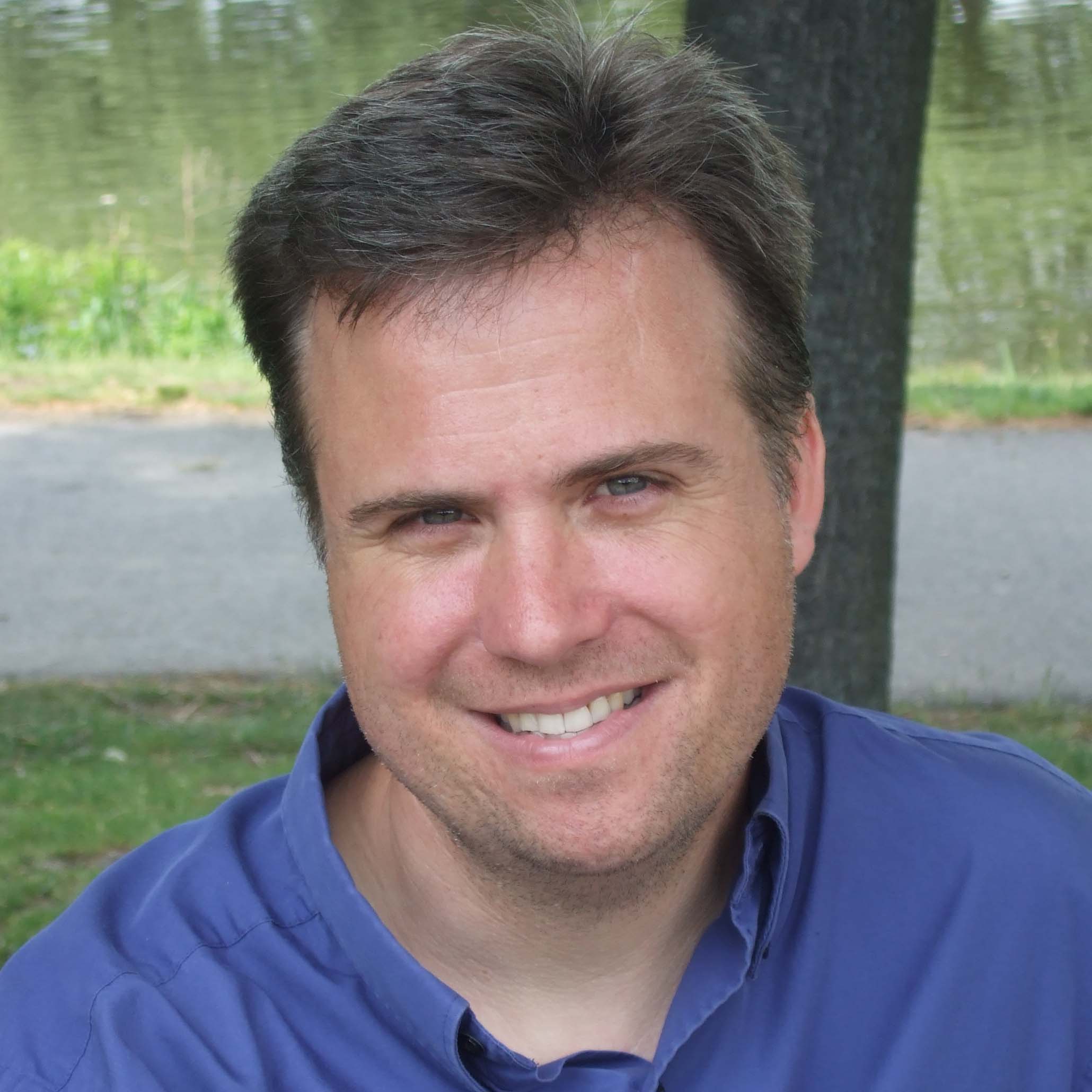 Speaker: David Swanson Executive Director of World Beyond   War, https://worldbeyondwar.org/
David Swanson is a cofounder of World Beyond War and campaign coordinator for RootsAction.org. He is a Peace Activist, Author, Journalist, Radio Host of Talk Nation Radio. Swanson's books include War Is a Lie. He is a Nobel Peace Prize nominee, and was awarded the 2018 Peace Prize by the U.S. Peace Memorial Foundation.
Music and entertainment!
Election of the 2022 Steering Committee
Approve changes in the by-laws and our mission statement.
Peacemaker of the Year Award for 2021.
*********************************************************************************************************************
PEACE ACTION OF WI ZOOM ONE CLICK JOIN
one click join  https://us02web.zoom.us/j/7165675210?pwd=WjJUcTE3c0gwd1NhQndab3dFQ3hRQT09
zoom id is 716 567 5210      password: 178153
plain old phone: 1-312-626-6799     zoom id: 716 567 5210    password: 178153
*************************************************************************************************************
Rep. Pocan is now co-sponsor on House Resolution 476 to cut the Pentagon Budget by $350 billion!
From Defense Spending Reduction Campaign organizer Carley Towne:
 Rep. Pocan's Staff followed up saying Pocan is now co-sponsor on House Resolution 476 to cut the Pentagon Budget by $350 billion
 His staff also followed up saying they'd welcome our support expanding the Defense Spending Reduction Caucus and would be in touch in the coming weeks and months with more information. 
Additionally, in case people didn't see, Congress voted on the NDAA last week. You can
 read more about the final vote breakdown here
. Representative Pocan voted to cut the Pentagon budget  by 10% AND against the final NDAA which allocated $780 billion in funding.
---
---
Milwaukee County Board Supervisor Steve Shea introduced Resolution 21-826 calling for the Board to endorse the Back From the Brink "Call to Prevent Nuclear War". Supervisor Ryan Clancy is a co-sponsor. They are both Peace Action members.
The Resolution passed on Sept 23, 13 to 2!
The resolution calls upon United States federal policymakers to step back from the brink of nuclear war by:
Renouncing the US' nuclear first strike or "flexible response" policy
Removing the US' nuclear weapons from being on "hair-trigger" or high alert
Requiring checks and balances on the President's current sole authority to launch nuclear weapons
Canceling US replacement of entire nuclear arsenal with enhancements
Actively pursuing verifiable nuclear arms reductions between nuclear States with the goal of total nuclear disarmament
TAKE 

ACTION

 NOW and demand that the President, our two Senators and your Congressional Representatives embrace the principles of Back From The Brink  as they recognize the dangers of inaction when tasked with ridding the world of these Armageddon inducing Weapons of 

Mass

 Destruction.
---
Working together to create a peaceful, just and sustainable world founded in true democracy.

Racine Coalition for Peace and Justice
​