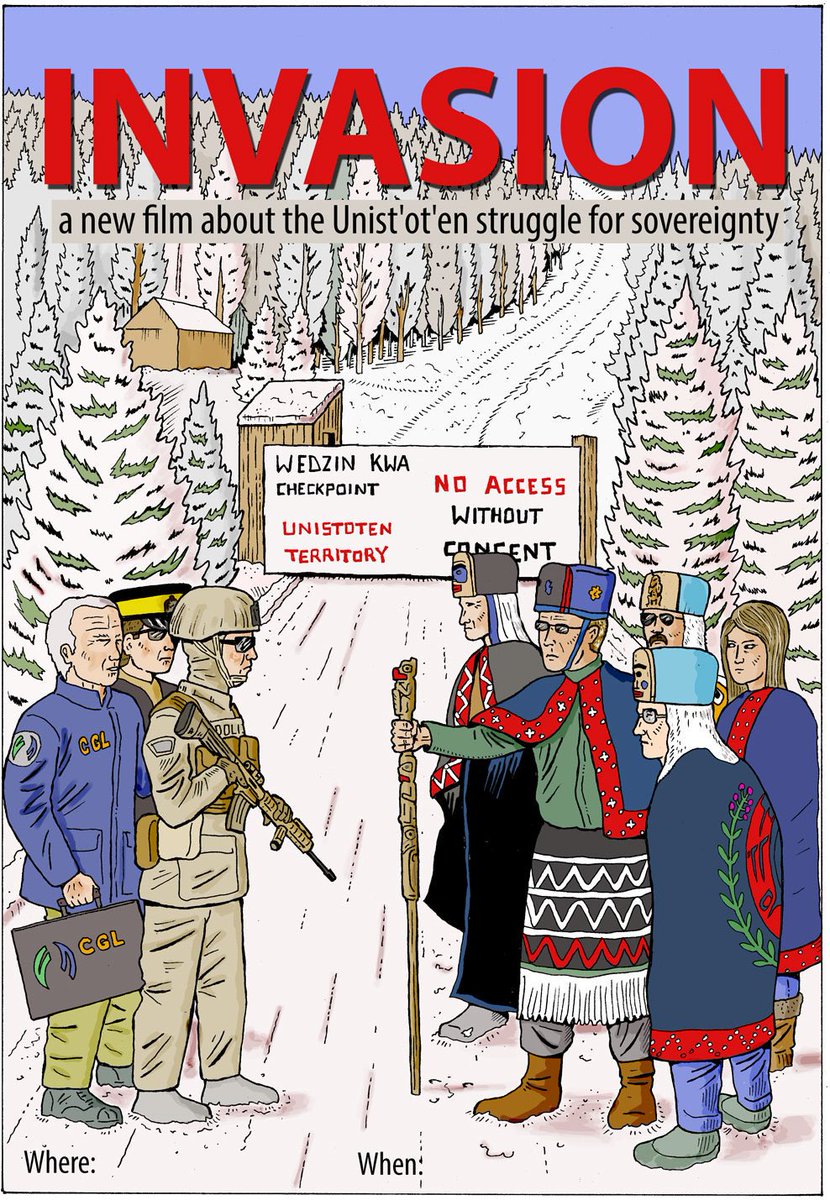 Nov. 19, Tuesday, 6 PM, Peace Action of WI Annual Membership Meeting and Chili Supper, music, annual report, election of new Steering Committee. Kingo Lutheran Church, 1225 Olive St. (at Wilson Dr), Shorewood 
Nov. 25, Monday, 7 PM, Film "Invasion", the struggle of the Unist'ot'en Indigenous Canadian people who have established camps to fight tar sands fossil fuel exploitation and destruction of their forest. Peace Center, 1001 E Keefe St, Sponsored by Inter-tribal Water Walkers of WI
December 6-7, Friday, 4 PM-8 PM, & Saturday, 9 AM-4 PM, International Gift Shop at the Quaker Meeting House, 3224 N Gordon Place, Milwaukee. Be sure to shop at the Peace Action WI table.
Dec. 14, Saturday, 10:30 AM-1 PM, Celebration of International Human Rights Day, Ambassador Inn, 2301 W Wisconsin Ave, Milwaukee. Sponsored by the City of Milwaukee Human Rights Commission, co-sponsored by the United Nations Association of Milwaukee
Save the Dates
 Nov. 15-17, Fri-Sun, Close the School of the Americas- Ft. Benning GA. 
Nov. 29- International Day of Solidarity with the Palestinian People
Dec. 6- Global Climate Strike, Noon, Water & Wisconsin,  organized by Sunrise movement, Extinction Rebellion, 350.org-Milwaukee, YCAT
Every Friday at Noon, Protest to Divest in front of Chase Bank & Wells Fargo Bank on Water & Wisconsin. They are the 2 largest investors in fossil fuels on Earth.
Stand for Peace, Saturdays from Noon to 1 PM
Nov. 16: King & Locust
Nov. 23: Port Washington & Silver Spring
Nov. 30: Hwy. 100 & North
Dec. 7: Locust & Humboldt
Dec. 14: 76th & Layton
Dec. 21: Port Washington & Silver Spring
Dec. 28: St. Paul & Water
Jan. 4: 27th & Oklahoma
Jan.11 : Cesar Chavez(16th) & Greenfield
Jan. 18: Hawley & Bluemound
Jan. 25 : King & North
End the Wars Coalition meetings, 3rd Wednesday of the month, 7 pm
Next meeting will be Nov.20 , 2019 at 7 PM
Peace Action Center, 1001 E Keefe Ave, Milwaukee, WI 53212
414-269-9525,  info@peaceactionwi.org
Office hours: Mon - Thur, 10 AM - 3 PM