Peace Action WI Peace and Justice Calendar October, 2020
Stand for Peace - Saturdays, 12 noon - 1 pm      
October 31: 76th/Layton
November 7: Capitol/Oakland
November 14: Howell/Howard
November 21: Sherman/North
November 28: Port Washington/Silver Spring
----------------------------------------------------------------------------------------
OCTOBER 24, 2020            CELEBRATING THE TREATY ON THE PROHIBITION OF NUCLEAR WEAPONS ON THIS HISTORIC DAY
The Alliance for Nuclear Accountability (ANA) today celebrates the 50th ratification of the Treaty on the Prohibition of Nuclear Weapons (TPNW). Under the terms of the treaty, it will enter into force, and become part of international law in 90 days, following today's  deposit of its instrument of ratification at the United Nations by the nation of  Honduras.   
The TPNW puts legal force behind the aspiration of the nations of the world to be free from the threat of destruction by nuclear weapons. Adopted at the United Nations in 2017 by an overwhelming majority of the world's countries, formally signed by 84 to date, and now officially ratified, the TPNW bans the development, testing, production, manufacture, acquisition, possession or stockpiling, transfer, control or receipt, use of threat of use, stationing or deployment of nuclear weapons by any state party to the Treaty.
ANA, a network of thirty-one organizations whose members live downwind and downstream from the U.S. Department of Energy weapons complex sites, calls on the U.S. government to hear the compelling call of the TPNW, and to take immediate steps toward compliance with the Treaty.
---------------------------------------------------------------------------------------------------------------------------------
This Is the Most Important Election in our Lifetimes,  from November Riverwest Currents
by George Martin
Trump's first term, in which he lost the
popular vote, has been the absolute
worst in US history. His administration has the greatest turnover in cabinet members, appointees, and staff. It
has been clear from the beginning that this
Trump administration has been self-centered and based upon Trump's personal
point-of-view, not one of working with experienced experts.
In foreign policy, our international role
has deteriorated to an all-time low with
Trump's relationships with dictatorships and
withdrawal from many international agreements and institutions. This places us at risk
of nuclear war and the ecological destruction of our planet.
In domestic policy, Trump -- with a Republican majority US Senate and a politically
based federal court system -- has suppressed
democratic legislation by the US House of
Representatives and bullied a racist agenda
of immigration policy, voter suppression,
health and economic repression for the majority of our country, both rural and urban.
Donald Trump has no interest in doing
the ethical work of the presidency, but only
helping himself and his friends to wealth.
Do you want to be fairly and justly treated
by our federal and local government?
Do you want the COVID-19 Pandemic
to be better managed, as we have lost the
lives of 222,000 US citizens to-date, and the
pandemic grows, threatening your life and
those of your loved ones?
Do you want to maintain your current
health care system as the country strives for
universal coverage and affordable drug costs
in this pandemic?
Do you want an economy that reduces
the growing gap between the rich and the
poor, beginning with fair taxation, access to
family sustaining jobs, upward mobility for
all?
Do you want to maintain our Social Security System that supports our retired seniors, your relatives, and will support you,
today's workers, who pay into it and will
benefit from your earnings in the future?
Do you want equal law enforcement
protection in all our communities? Do you
want our much-needed police to focus on
crime while other professionals take the lead
in mental health, domestic violence, school
and homeless issues, etc.?
Do you believe in democracy, racial
equality, nonviolence, peace, and an environment that sustains the air that we breath,
the water that we drink and the food that we
grow?
Obviously, we must Dump Trump and
vote for Biden/Harris in the November
3rd election. Moreover, we need a landslide
to overcome the Electoral College, voter
suppression including the legal challenges
to the right to vote, mail-in voting including
deadlines and election day difficulties in
voting safely in this pandemic. Early voting
has begun and continues to hit record
numbers across the nation.
Be a part of this Dump Trump landslide:
Make a voting plan: go to myvote.wi.gov
to check your voter info, ballot and polling
place. Decide when and how you will vote.
Remember to bring your Wisconsin I.D. or
Driver's License. (An outdated one will be
excepted if not more than 2 years old.) If not
registered by election day, same day registration at your voting site with acceptable proof
of residence for at least 28 days per the Milwaukee Election Commission website.
Ask your family, friends, and co-workers if they have a voting plan. Get others to
make a voting plan.
In this pandemic era, Souls to the Polls
is offering free and safe Uber and Lyft rides
for Early Vote (Oct. 20- Nov. 1) and Election Day (Nov.3). Call Free Rides Hotline
- 414-246-1823.
To help expedite voting, be a Poll
Worker: call the City Election Commission
at 414-286-3491or go to their website to see
if Election Day Poll Worker positions are
available at $230 for a full day shift.
For clarification: Election Observers are
volunteer positions appointed by political
parties or are nonpartisan who observe the
polling site or vote counting.
There are strict regulations regarding
election site operation including poll workers and election observers, especially no politicizing within 100 feet of the polling site.
Beyond that 100-foot barrier, voter
intimidation may occur and has been promoted by Trump. I am working with a national project called Election Defenders and
if anyone is interested in working with me
on that, please email George Martin at niiadjetey@gmail.com.
No human being is perfect. No political
candidate or party platform satisfies all our
desires. Former President Obama recently
stated, "The fact that we don't get 100% of
what we want is not a good reason not to
vote. We have to vote and work for what we
want."
This is the Most Important Election in
our Lifetime. We Must Vote Biden/Harris
and Dump Trump.
George Martin, niiadjetey@gmail.com,
is an activist, trainer and lecturer serving
the MLK Justice Coalition, Peace Action,
and 350.org MKE. He is an independent socialist.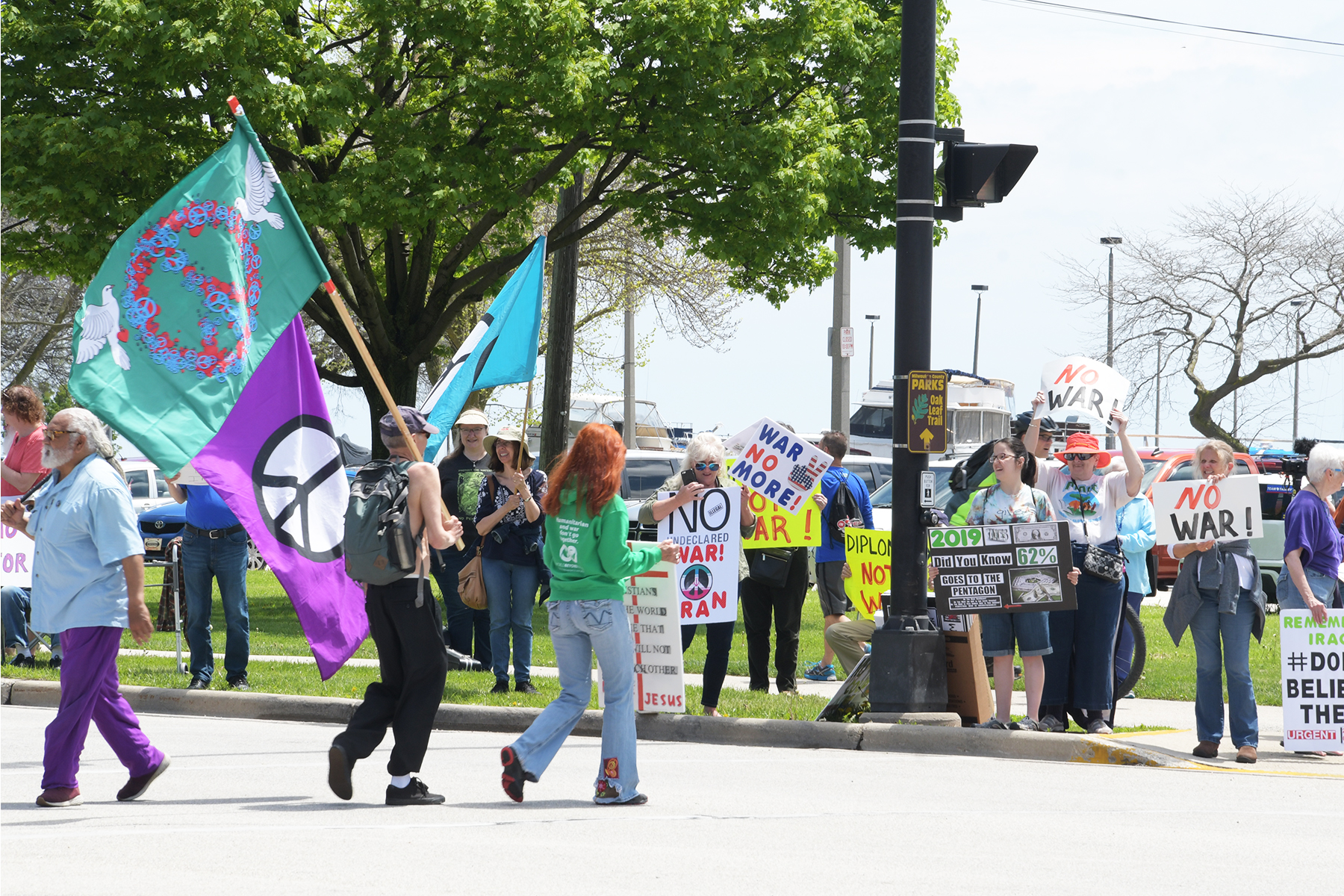 PEACE ACTION OF WI Annual Membership Meeting ON ZOOM!
Thursday, November 19, 2020 7 pm
Special Guest Speaker: Erik Sperling, Executive Director of Just Foreign Policy
Erik began his activism with Peace Action Wisconsin during high school and college. He went on to become the top foreign policy staff person for Congressman John Conyers and Congressman Ro Khanna. He is now the executive director of Just Foreign Policy, an anti-war advocacy group focused on influencing US government policy. We are so proud of the work that Erik has been doing since his days here with Peace Action Wisconsin.
Music by Julie Anne Lovely Thompson
Election of 2021 Steering Committee
Review of 2020 peace activities
Proposed plans for 2021  , your input is invited

**************************************************************************************************
PEACE ACTION OF WI ZOOM ONE CLICK JOIN
one click join  https://us02web.zoom.us/j/7165675210?pwd=WjJUcTE3c0gwd1NhQndab3dFQ3hRQT09
zoom id is 716 567 5210      password: 178153
plain old phone: 1-312-626-6799     zoom id: 716 567 5210    password: 178153
*************************************************************************************************************
Milwaukee Veterans for Peace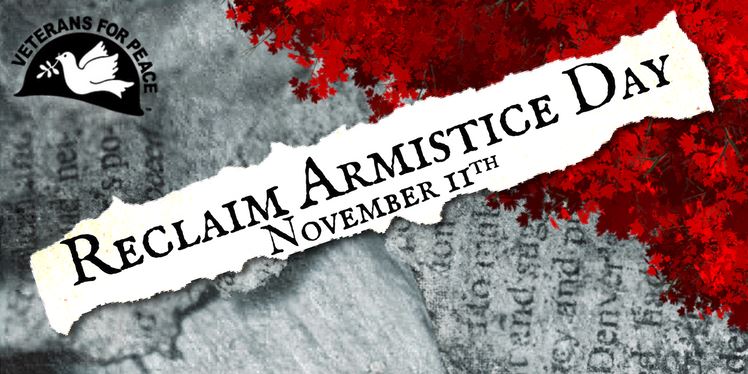 Join us for Armistice Day . Our 14th annual event will be virtual this year, with Zoom. 
It's a great lineup of speakers and musicians to help us reclaim Armistice Day as a day to celebrate peace, not war.  Details are below.  It's on Nov. 11, as always, but you can register now and we will email a reminder when it gets close.
Here is the link to register.   Please forward this email to others who may be interested.  Thank you
 Fred Royal Jr. is president of the Milwaukee chapter of the NAACP and a longtime community activist, who has also served on a range of boards from Milwaukee Area Technical College to the Social Development Commission.  His topic:  "The Cost of Peace."   
 David Swanson is executive director of World Beyond War, a global movement to end all wars.  He is based in Charlottesville, VA and will join us by Zoom from there. His topic: ""The Pro-War Candidate Has Defeated the Pro-War Candidate: Now What?"
Jason Moon, an award-winning singer-songwriter, Iraq vet and former Chapter 102 member, will perform.  We are also hoping to announce another local veteran musician soon.
You can register now at this link.  You will get a reminder when the time comes.
--------------------------------------------------------------------------------------------------------
PSL Milwaukee Webinar: The Political Machine - A Deconstruction of US Electoral Politics 
Wednesday 10/28 | 6-8pm CT 
Join members of the Party for Socialism and Liberation as we discuss bourgeois electoralism, alternatives to it, and historical analysis from a Socialist perspective.
With the fear of the looming 2020 U.S. election comes another round of 'voting for the lesser evil', and democrats attempting to convince others to vote for their 'lesser evil' candidate, we see a plethora of 'go vote' advertising. Along with it is a palpable frustration with those who abstain or are undecided. It's easy to be angry or shocked with these individuals, but looking critically at the systems in place, we can see how little voting actually does in presidential elections.
Attend this webinar as we breakdown different aspects of electoralism, not just in the U.S. but around the globe, followed by a Q&A with our speakers!
This is an online event via Zoom that will require you to pre-register. Please fill out this Google form to and you will receive a Zoom link prior to the event.
You can find the Facebook event page
here
. Please reach out if you have any questions!
Solidarity, 
-PSL Milwaukee 
The United Nations Association of Greater Milwaukee invites you to…
"What We Have Learned from the 2020 Presidential Election & How Do We Move Forward"
A Virtual Zoom Presentation & Discussion with John Nichols
 Saturday – November 14th, 2020 from 10 – 11:30 AM
Free & Open to the Public
In his highly informative presentation, John Nichols will:
Share his insights on what can be learned from the contentious & divisive 2020 election process
Provide his perspective on how our country, the world, and the UN can move forward
Respond to questions and comments following his presentation
John Nichols is a renowned American journalist, political scholar, author, and progressive voice.  He is the National Affairs correspondent for The Nation, a contributing writer for The Progressive and In These Times, and the associate editor of the Capital Times, the daily newspaper in Madison, Wisconsin.  Books authored or co-authored by Nichols include The Genius of Impeachment and The Life & Death of American Journalism.  His articles have appeared in The New York Times, Chicago Tribune, and dozens of other newspapers. His written works have been circulated internationally, quoted in numerous books, and mentioned in debates on the floor of Congress.  Nichols is a frequent guest on radio and television programs as a commentator on politics and media issues.
Advance registration required.  To register with your computer, smartphone, or tablet, press Ctrl + Click:
https://us02web.zoom.us/meeting/register/tZUpcuqurz4uHtU3boMuBzRIZiRukpsRPCRW
After registering, you will receive an email with a hotlink & information about how to join the meeting.
 If you have trouble registering, contact Martha Collins at 414.435.6482 or martha4progress@gmail.com
Further Information:
Jim Carpenter
United Nations Association of Greater Milwaukee
414.347.0353 (phone)
jcmilwgr@yahoo.com (email)
www.UNAMilwaukee.weebly.com (website)