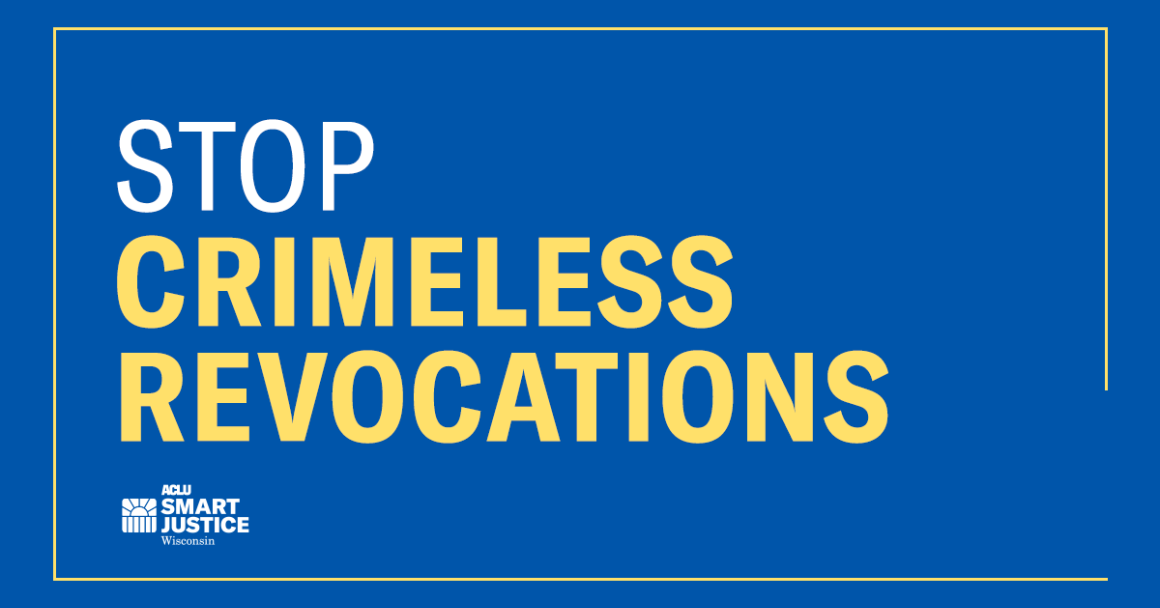 Jan.29, Wednesday, 11:30 AM, Smart Justice Lobby Day, Protest Mass Incarceration and the racist Wisconsin Dept. of Corrections. Wisconsin State Capitol, 2 E Main S, Madison. Contact ACLU-WI. Sean Wilson<seanwilson@aclu-wi.org> or 414-272-4032, ext. 219. There will be buses leaving from Milwaukee at 9 AM.
Feb 1, Saturday, 8:30 AM- 3 PM, Voces de la Frontera Statewide Annual Assembly, Discuss plans for 2020-the census, driver's licenses and DACA. South Division High School, 1515 S Lapham Blvd, Milwaukee
Feb, 4, Tuesday, 5:30-8 PM, PUSH OUT: The Criminalization of Black Girls in School -Movie Screening. WI Black Historical Society, 2620 W Center St, Milwaukee, hosted by Black Lives Matter at School- Milwaukee
Feb. 5, Wednesday, 1 PM- 2 PM, 3rd Annual Blackout March at North Division High School- Stand Up, Speak Up and Rise Up Against Violence, Hosted by North Division High School, 1101 W Center St, Milwaukee
 Feb. 8, Saturday, 10 AM, To End the Scourge of War, Who Should We Elect President? Review and discussion of the foreign policy positions of all of the leading candidates for president. United Nations Association of Milwaukee, Redeemer Lutheran Church, 19th & Wisconsin
Feb. 17, Monday, 5:30- 8:30 PM, Honoring African American Environmental Pioneers Brenda Coley of the Milwaukee Water Commons, Ko-Thi African Dance Company, music. Awards will be given and include George Martin, who has made the crucial link between militarism and fossil fuel use. Wisconsin Black Historical Society, 2620 W Center St, Milwaukee. Hosted by Nearby Nature Milwaukee, register with the Great Waters Group of Sierra Club, 414-344-1044 or david@thomerwald.net
Feb. 21, Friday, 7 PM, Film "Milwaukee's Great Divide", by local film-makers Dan Folkman and Chris Christie, on racial separation and inequality with interviews of people directly affected by segregation of Milwaukee. In observation of the World Day of Social Justice. Sponsored by Peace Action WI
March 8, Sunday, 2 PM, International Women's Day Celebration, Guest speaker, Lakota elder Madonna Thunder Hawk, lifelong activist for Native American rights. Location to be announced.
March 13, Friday, 7 PM, International Days of Action Against Sanctions and Economic War, Special program at the Peace Center, 1001 E Keefe Ave, Sponsored by Peace Action of WI
March 17, Tuesday, 10 AM- 1 PM, United Nations Schools in Learning World's Fair, Students of Milwaukee Public Schools will be presenting their research and exhibitions of their countries of study, promoting greater understanding of other people and world peace. UWM Panther Arena, 400 Kilbourn Ave, Milwaukee
Save the Dates:
Every Friday at Noon, Protest to Divest in front of Chase Bank & Wells Fargo Bank on Water & Wisconsin. They are the 2 largest investors in fossil fuels on Earth  
April 25, 2020, 10 AM, Water Walk 2020, led by Native American women who have a blessing of the waters of the Menominee, Milwaukee and Kinnicinick Rivers and Lake Michigan. Sponsored by Flowering Tree and Inter-Tribal Water Walkers
March 24-30    International Week of Action to Support the Great March of Return and Breaking the Siege of Gaza. The second Anniversary of the Great Return March to demand the right of return to Palestinian refugees and an end to Israel's siege of Gaza. Israel's military has killed 214 unarmed Palestinians and wounded 18,764 more to repress the weekly march. Watch for details of local actions in our email alerts and website.
Stand for Peace, Saturdays from Noon to 1 PM
Jan. 25: King & North                                                                                                                     (over)
Feb. 1: Howell & Howard
Feb. 8 16th & Wisconsin
Feb. 15: Capitol & Teutonia
Feb. 22: 92nd & North
Feb. 29: Kinnikinick & Lincoln
March 7: Capitol & Oakland
March 14: 16th & Wisconsin
March 21: Sherman & North
March 28: National & Greenfield
End the Wars Coalition meetings, 3rd Wednesday of the month, 7 pm
Next meeting will be Feb. 19, 2020 at 7 PM
Peace Action Center, 1001 E Keefe Ave, Milwaukee, WI 53212
414-269-9525,  info@peaceactionwi.org
Office hours: Mon - Thur, 10 AM - 3 PM