Peace and Justice Calendar 
Statement of Respect to Milwaukee Native Nations
We acknowledge in Milwaukee that we are on traditional Potawatomi, Ho-Chunk and Menominee homeland along the southwest shores of Michigami, North America's largest system of freshwater lakes. The Milwaukee, Menominee and Kinnickinnic rivers meet here, the people of Wisconsin's sovereign Anishinaabe, Ho-Chunk, Menominee, Oneida, Mohican and other nations remain
---

STAND FOR PEACE Saturdays  Noon to 1 PM. Wear masks and social distance
January
       22: Layton/Howell
       29: 76th/North
February
          5: Capitol/Teutonia
         12: KK/Lincoln
         19: Hawley/Bluemound
         26: 27th/National
---
Many question why millions of children and adults across the world are taking the time to strike: don't they have school, work or other responsibilities? Not enough is being done to limit warming – not even close. This is why Fridays For Future's mission is to unite behind the science and make those in power take the facts seriously, and act accordingl
---

Statewide Wisconsin RALLY for Democracy 
Rally on Friday Jan. 21, 2022, at noon 
Milwaukee County Courthouse (S. side), Clas Park 930 W. Wells St
Appleton (Outagamie)

Houdini Plaza at the corner of College Ave. and N. Appleton St. in downtown Appleton

Ashland (Ashland/Bayfield)

Ashland County Courthouse, 201 Main St W

Dodgeville (Iowa)

Iowa County Courthouse, 222 North Iowa St., Dodgeville WI 53533

Eagle River (Vilas)

Eau Claire (Eau Claire)

Green Bay (Brown/Oconto/Shawano/Door)

Brown County Courthouse - Corner of E. Walnut and S. Jefferson Streets, starting at 2:30 pm

La Crosse (La Crosse)

400 King Street - Cameron Park

Madison (Dane and surrounding counties)

Wisconsin State Capitol, State Street steps by Forward statue

Menomonee Falls/Germantown (Waukesha/Washington)

Menomonee Falls Village Hall, W156N8480 Pilgrim Rd., Menomonee Falls, WI 53051

Port Washington (Ozaukee)

Ozaukee County Courthouse, 1201 S Spring Street

Racine (Racine)

River Falls (St. Croix/Pierce)

Stevens Point (Portage)

Wausau (Marathon)

Whitewater (Walworth)

Clocktower Intersection, E Main and W Whitewater Streets
---
Wisconsin  Rally to Celebrate the 1st Anniversary of the Treaty on the Prohibition of Nuclear Weapons



January 22, 2022, Saturday, at 12 Noon
 State Capitol Building in Madison, at State St, by the Forward! statue
We will also be protesting the stationing of F-35 First Strike Nuclear Bombers at Truax Field in Madison, Wisconsin, which is illegal under the treaty.
Speakers will address the long-term health effects of radiation exposure, the importance of educating young people about the dangers of nuclear weapons and Martin Luther King's view that nuclear war would be catastrophic. Speakers will also address the links between climate change and nuclear weapons and the bed-down of the potentially nuclear capable F35 fighter jets at Truax Air Force Base.
https://psr-wisconsin.org/1st-anniversary-tpnw
We join anti-nuclear activists across the country and throughout the world on January 22 to celebrate the treaty's first anniversary of the Entry Into Force, https://www.facebook.com/groups/743982149793909/
Watch this video of "The Nuclear Blues"
The International Campaign to Abolish Nuclear Weapons (ICANW)  
Sponsored by WI Physicians for Social Responsibility, Peace Action WI, Wisconsin Network for Peace and Justice, Safe Skies Clean Water WI, WILPF Milwaukee, Interfaith Peace Working Group, Veterans for Peace MKE/Madison, UNA Madison/Milwaukee, WILPF Milwaukee
 
Watch the 2022 Doomsday Clock announcement
---
SATURDAY, JANUARY 22, 2022 AT 6 PM
Jan. Sustainable Saturday - Support the Indigenous-Led Movement to Stop Pipelines & Other Threats
Event will be on Facebook Live
Public

 

 · 

Anyone on or off Facebook
Save the Date! Join us for a community discussion about how we can best support the Indigenous-led movement to stop pipelines and other dangerous threats to our world, right here in Wisconsin. Learn about where we have been and where we are going. Leaders in the movement will lead the discussion. Action steps will be taken. History will be made. The people are rising and the "black snake" will be killed!
It is time, NOW, to defuse the climate timebomb.
Zoom Link will be sent out to all registrants throughout the week of the the event (1/17 - 1/22) Last sending will happen at about 5:30 pm on 1/22.
Questions/concerns, call Tim at 608-630-3633.
Co-sponsored by: 350 Madison, Honor the Earth, Family Farm Defenders, Our Wisconsin Revolution, Wisconsin Unitarian Universalist State Action Network, James Reeb UU Justice Leadership Team, First Unitarian Madison - Justice Ministry, Menīkānaehkem, Waking Women Healing Institute, Peace Action - WI, People's Green New Deal, Sierra Club - WI, Inter-tribal Water Walkers of Wisconsin, Wisconsin Grassroots Network, SOULS, WORT 89.9 FM, Wisconsin Citizens Media Cooperative, and others.
LN3: Seven Teachings of the Anishinaabe in Resistance Recording/Discussion
https://www.facebook.com/buildingunitywi/videos/635041681168653
Prospects for Peace in Korea in 2022
Mon January 24 @ 8:00 pm

 

-

 

9:00 pm

 

EST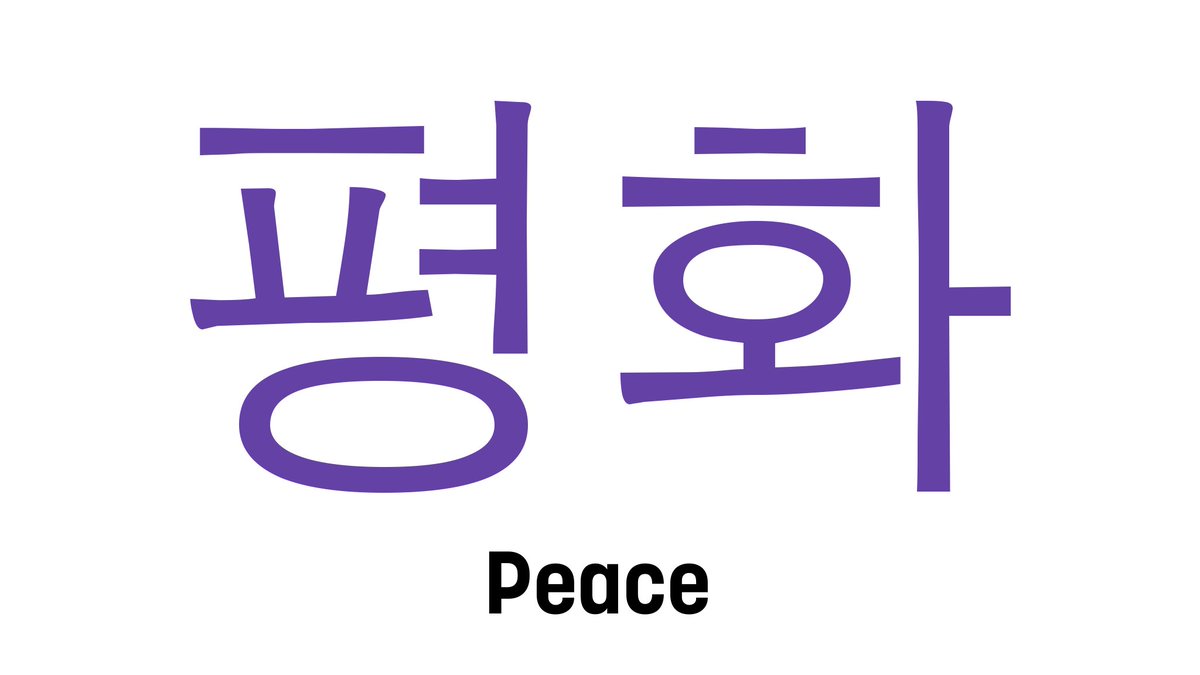 Peace on the Korean Peninsula has long been a cherished wish of the Korean people for seven decades after the Korean armistice agreement. Since the breakdown of the Hanoi summit in February 2019, peace talks between the U.S. and North Korea remain at a stalemate.  In March 2022, South Korea will hold a presidential election. Will the door of peace on the Korean Peninsula be reopened? Join us to hear the insights of two experts on the prospects for peace on the Korean Peninsula in 2022.
Simone Chun, Ph.D., researcher in US foreign policy in the Korean Peninsula; former Assistant Professor at Suffolk University; currently a member of Korea Peace Network, associate at Korea Policy Institute and Board of Advisors at CodePink.   She will speak on the upcoming South Korean presidential election and the Korea peace movement.
Jessica J. Lee is a Senior Research Fellow on East Asia at the Quincy Institute for Responsible Statecraft. Her research interests include U.S. foreign policy toward the Indo-Pacific region, with an emphasis on alliances and North Korea. Her thirteen-year career in Washington includes positions in the House of Representatives, a Korean American civic organization, and consulting firms. She will discuss U.S. foreign policy goals on the Korean Peninsula and East Asia.

Sponsored by the New England Korea Peace Campaign; moderated by Seung Hee Jeon, visiting assistant professor of Korean at Boston College and co-chair of the NEKPC.
Photo: Visitors watch the North Korea side from the Unification Observation Post in Paju, South Korea, near the border with North Korea, Sunday, Sept. 26, 2021. (AP Photo/Ahn Young-joon)
---
Meet the Big 5: How the Military-Industrial Complex Controls Politics
Mon January 24 @ 7:00 pm

 

-

 

8:00 pm

 

EST
Monday January 24th 7:00pm-8:00pm Eastern
We talk a lot about the military-industrial complex, but what exactly is it, who makes it up, and why are they so important?
A new coalition groups opposing their local war companies has joined together to form the War Industry Resisters Network, focused on corporate control over US foreign policy.
The political influence of several weapons manufacturers has made these companies extravagantly wealthy, all while the United States has wasted trillions of dollars on military adventurism and destroyed large parts of the Middle East and Central Asia, killing at least hundreds of thousands and displacing tens of millions. The 5 major companies with the most influence and power are:
Raytheon Technologies
Lockheed Martin
Boeing
Northrop Grumman
General Dynamics
We'll take a look at these companies, their partnership with the US government, and their influence over the US Congress and the Executive Branch, under both Democratic and Republican presidents.
Why, despite public opposition, do military budgets continue to rise and arms sales to authoritarian governments continue?
To answer these questions we'll be joined by experts including:
William D. Hartung, a senior research fellow at the Quincy Institute for Responsible Statecraft. His work focuses on the arms industry and U.S. military budget. He was previously the director of the Arms and Security Program at the Center for International Policy and the co-director of the Center's Sustainable Defense Task Force. He is the author of Prophets of War: Lockheed Martin and the Making of the Military-Industrial Complex (Nation Books, 2011) and the co-editor, with Miriam Pemberton, of Lessons from Iraq: Avoiding the Next War.
Christian Sorensen, an independent journalist mainly focused on the U.S. war industry. An Air Force veteran, he is the author of Understanding the War Industry, published by Clarity Press. He is also a senior fellow at the Eisenhower Media Network, an organization of independent veteran military and national security experts. His website is warindustrymuster.com, where one can view his monthly distillations of Pentagon contracts.
More Panelists TBA.
In his farewell speech President Dwight D. Eisenhower, a man who had helped build up the military for World War II and commanded Allied Forces in Europe, famously warned:
"In the councils of government, we must guard against the acquisition of unwarranted influence, whether sought or unsought, by the military–industrial complex. The potential for the disastrous rise of misplaced power exists, and will persist."
This warning has become a reality. To take the country back from the malevolent military-industrial complex, the corporations that make it up must be countered locally.
Join us to find out how you can take part!   Register to attend!
Massachusetts Peace Action is sponsoring the First of a series of webinars organized by the War Industry Resisters Network.
---
Nuclear Colonialism in the Age of the Ban Treaty: From New Mexico to the Marshall Islands and across the Pacific

After registering, you will receive a confirmation email containing information about joining the meeting.
The Affected Communities Working Group of the Nuclear Ban Treaty Collaborative will host a discussion marking the one-year anniversary of the entry into force of the nuclear ban treaty. This free on-line seminar seeks to tell the truth through the lived experience of those most affected by the nuclear fuel trajectory and activate our collective work toward disarmament. Speakers and artists of affected communities and allies will weave together the history of nuclear colonialism from uranium mining, nuclear testing, production and use— to the deadly waste that will be with us for generations to come. The seminar will also highlight current educational efforts to make sure that these hidden stories are revealed and not repeated.
While this event is free, we encourage donations to the Marshallese Educational Initiative, an organization that works to benefit the Marshallese who have left their home in the Marshall Islands, many due to lingering effects of radiation from U.S. nuclear testing and climate change. https://www.mei.ngo/contribute
Moderator:
Pam Kingfisher, Nuclear Truth Project
 Speakers:
Yukiyo Kawano, 3rd generation Hiroshima survivor
Eileen O'Shaughnessy, Nuclear Issues Study Group
Rose Gardner, Alliance for Environmental Strategies
Setsuko Shimomoto, daughter of a Japanese fisherman who was affected by nuclear testing in the Pacific
Benetick Kabua Maddison, Marshallese Educational Initiative
Co-sponsoring Organizations:
Affected Communities Working Group Alliance for Environmental Strategies Hibakusha StoriesManhattan Project for a Nuclear-Free World Marshallese Educational Initiative  Nuclear Issues Study Group Nukewatch Oregon Physicians for Social Responsibility Peace and Justice Strategies Office, Oregon State University Reverse the Trend: Save Our People, Save Our Planet Utah Campaign to Abolish Nukes
---
Register here for the Voces de la Frontera Annual Membership Meeting
---
International Relations and Militarism Today
Mon February 14 @ 7:00 pm

 

-

 

8:00 pm

 

EST

Harry Targ
Member of the Wisconsin Peace Action steering committee, Purdue Professor of Political Science, Emeritus will initiate discussion of these critical and complicated issues. Targ, a long time activist, is current a Co-Chair of the Committees of Correspondence for Democracy and Socialism CCDS, and blogs at

 

www.heartlandradical.blogspot.com
By any measure the pain and suffering caused by 21st century imperialism is staggering. Millions of  people, mostly in the Middle East and South Asia, have died or been displaced by the war on terrorism initiated in 2001. These figures include the untold thousands who have died directly from war and violence in Libya, Syria, Yemen, Bahrain, and elsewhere in the Middle East, South Asia, and North Africa and indirectly through "hybrid "wars against such countries as Iran, Venezuela, and Cuba.
Concomitant to war and violence, the 2022 US military budget endorsed by both political parties will exceed $778 billion.
What is the history of US militarism, what Andrew Bacevich calls "the permanent war economy"?
What are connections between the military/industrial complex and the global needs of capitalism?
What are the current sources of international tensions and possible war today?
What is behind US policy towards countries including China, Russia, Ukraine, Iran, Venezuela, and Cuba?
How should the peace movement respond to militarism and imperialism today?
Peacemakers,
     Let us continue our support of indigenous peoples----here in Wisconsin!    
Racine Coalition for Peace and Justice
​
Subject: URGENT LINE 5 ACTION NEEDED

You are probably aware that an oil pipe line carrying Canadian Tar Sands (Enbridge Line 5) through WI is currently under review by the DNR.  Line 5 currently crosses through the Bad River Reservation.  The lease for the pipe line has expired and the Bad River Band has filed law suits against Enbridge to remove the pipeline.  In response, Enbridge is proposing a new pipeline that barely skirts the reservation.
The proposed route of the Line 5 through Ashland, Bayfield, and Iron County, WI will affect pristine forests, waterways, animal habitats.  Oil spills (the largest oil spills have been caused by Enbridge pipe lines) will have devastating impacts on Copper Falls Park, the Kakagon Sloughs where the Bad River Band harvests wild rice, and the great lakes to name a few.  Treaty people, environmentalists, climate justice activists and concerned citizens are asking that Enbridge remove the pipeline. 
DNR will be having virtual public hearings on their draft Environmental Impact Statement (EIS) on Feb 2.  Written testimony is due on March 4.  I have included a couple of links with much of the information that you may need to make a public comment or provide testimony.  A petition to Governor Evers is also included within the links.  
PLEASE ACT NOW! Do whatever you can to get your voice heard. Thanks in advance for your actions. Here are the links:
Dear Members of Assange Defense MKE,
Women Against Military Madness is asking everyone to call in to the Department of Justice , to request that the case against Julian Assange be dropped.
You can leave a message if needed.
Details are provided in the link below.
---
It's past time to release Leonard Peltier
By Gerry Adams (for Léargas)
This Christmas take a moment to think about Leonard Peltier.
Leonard was convicted in 1977 of the murder in 1975 of two FBI agents during a confrontation at the Pine Ridge Reservation in South Dakota. Two others who were charged with the murders were found not guilty by reason of self-defence. Peltier has always denied involvement in the two deaths. He has been in prison for almost 45 years.
In the years since then serious and significant questions have arisen over the evidence produced by the prosecution at the trial. A witness who recanted her account claimed she had been forced into making a statement by the FBI. A ballistics expert who linked Peltier's weapon to the murders was reprimanded by the federal court for lying.
In July this year James H. Reynolds, the former US Attorney General whose office handled the prosecution and appeal in the Leonard Peltier case, appealed for his sentence to be commuted. In a letter to President Joe Biden he said: "With time, and the benefit of hindsight, I have realised that the prosecution and continued incarceration of Mr Peltier was and is unjust."
In October Amnesty International issued an Urgent Action notice calling for clemency for Leonard Peltier. Amnesty pointed out that "Leonard Peltier has been imprisoned in the USA for over 44 years, some of which was spent in solitary confinement, serving two life sentences for murder despite concerns over the fairness of his trial. He has always maintained his innocence. He is 77 years old and suffers from a number of chronic health ailments, including one that is potentially fatal."
Amnesty International has asked that President Biden grant Leonard Peltier clemency on "humanitarian grounds and as a matter of justice." The human rights organisation has asked people to write to President Biden.
Several weeks ago I did just that. I wrote to President Biden urging him to release Leonard Peltier on "compassionate grounds".
I said: "Leonard has been imprisoned for almost 45 years and has served more time than the presumptive maximum federal sentence… Leonard has always protested his innocence."
I also quoted the view of James H. Reynolds and said: "In August former Federal Judge Kevin H. Sharp ,who is currently Leonard Peltier's clemency lawyer, filed a new clemency petition with the Department of Justice.
"In October US Congress members Raúl M. Grijalva, Barbara Lee, Jesús Garcia, Cori Bush, Emanuel Cleaver II, Jared Huffman, Teresa Leger Fernández, Rashida Tlaib, Pramila Jayapal, Betty McCollum, and Melanie Stansbury — wrote a joint letter to you requesting the expedited release of Leonard Peltier from the Coleman Federal Correctional Complex in Florida and requesting that Mr Peltier be granted clemency."
Calls for Leonard Peltier's release have also been supported by international figures, including the late Nelson Mandela, former Irish President Mary Robinson and Archbishop Desmond Tutu.
Join us in urging compassion and clemency for Leonard Peltier. Write to:
President Joseph Biden
The White House
1600 Pennsylvania Ave NW
Washington, DC 20500, USA.
---

Please help with a CONTRIBUTION:
---
Submit Comments on Draft Environmental Impact Statements for Point Beach Nuclear Reactors. Deadline for Submissions: Jan. 3, 2022.
You may submit written comments by any of the following methods.
Federal Rulemaking Website: Go online following this link. Click the blue "comment" button on the left side of the webpage.

Email comments to: [email protected]

Mail comments to: Office of Administration, Mail Stop: TWFN-7-A60M, U.S. Nuclear Regulatory Commission, Washington, DC 20555-0001, ATTN: Program Management, Announcements and Editing Staff.
Download suggested talking points here.
Download a handout of tips for writing EIS comments here.
***********************************************************************
BRIEF BACKGROUND ON POINT BEACH NUCLEAR REACTORS
Please visit www.closepointbeachnuclear.org for more information.
The two Point Beach nuclear reactors began operating in 1970 and 1972. The current licenses are due to expire in 2030 and 2033. NextEra Energy has submitted an application to the NRC to extend the licenses by an additional 20 years, bringing the expected life of the nuclear reactors to 80 years (2050 and 2053). The reactors and waste storage facility are located on the shoreline of Lake Michigan in Manitowoc County, near Two Rivers, Wisconsin. Due to this location, the drinking water of millions is at risk as well as the precious agricultural land in the surrounding area.
The Point Beach reactor #2 is one of the most embrittled reactors in the U.S. due to its age and materials, making it vulnerable to cracking and the release of radiation in the event of an accident. The NRC estimated that the Point Beach 2 reactor was to reach its "embrittlement screening limit" by 2017. (Zipp, 2014)
*Physicians for Social Responsibility Wisconsin (PSR WI)
Contact: Hannah Mortensen
Address: 720 Hill St. Ste. 200, Madison, WI 53705
Phone: 608-232-9945
E-mail: [email protected]
Website: www.psr-wisconsin.org
---
Sign the petition to ask our Yemen champions in the Senate to force a vote on the Saudi weapons sale! After you sign, you can retweet the link to the petition here.
 Tragically,the Biden administration has actually maintained critical U.S. support for the Saudi bombing and blockade of Yemen, even as the latest figures indicate that 75 percent of Yemeni children face acute malnutrition.  
The Biden administration has recently announced two new weapons sales to Saudi Arabia, including a $650 million sale of missiles that can help the Saudis maintain the air blockade of Yemen's airport. Leading international humanitarian organizations say that the airport blockade has killed 32,000 Yemenis who couldn't fly out to receive medical care, and it also causes an "almost complete halt to commercial cargo such as medicine, medical supplies and equipment coming into the country."
Over 100 members of the House and Senate have called on the Biden administration to use their leverage to force an end to the Saudi blockade and war. The administration has refused to use that leverage. This weapons sale amounts to a green light for the war.
You can help in just 60 seconds by signing and sharing our petition that urges our best Senate champions on Yemen to introduce a "resolution of disapproval" to force a vote to reject this unacceptable weapons sale.
We only need one Senator to introduce the resolution that can force a vote. Ask Senators Bernie Sanders, Rand Paul, Chris Murphy, Elizabeth Warren, and Mike Lee to do so today

---

The carbon bootprint of the US military, larger than that of many countries. 
The wars for oil and other resources – how they support the fossil fuel-based status quo.
The unequal burden of both climate crisis and militarism on people of color, the poor, and future generations.
The resources spent on militarism and war – redirect to respond to the existential threat of climate crisis.
---
Because it's 100 seconds to midnight,
The threat of nuclear war is now higher than it was during the Cold War.
There are two bills in Congress, the Markey-Lieu Bill (S.1148, HR.669) and the Warren-Smith Bill (S.1219, HR.2603), that would institute a No First Use Policy. These bills should be uncontroversial for anyone who wants to avoid a potentially disastrous nuclear war. Yet, Speaker of the House Nancy Pelosi and Senate Majority Leader Chuck Schumer haven't used their leadership to make sure these bills get a vote. Call on your Representatives to institute a policy of No First Use and demand that Pelosi and Schumer bring the bills to a vote! 
The Midwest Nuclear Disarmament Working Group
(Chicago Area Peace Action, Peace Action Wisconsin, Union of Concerned Scientists, Buddhist Peace Fellowship, Fellowship of Reconciliation, Peace Action Michigan)
---
Working together to create a peaceful, just and sustainable world founded in true democracy.

Racine Coalition for Peace and Justice
​