Peace and Justice Calendar 
STAND FOR PEACE Noon to 1 PM. Please wear masks and social distance.
May 15: National/Greenfield
May 22: Sherman/North
May 29: Port Washington/Silver Spring 
---
What is happening in occupied East Jerusalem's Sheikh Jarrah?
Israeli forces stormed the Al-Aqsa Mosque compound on Monday morning, firing rubber-coated bullets, tear gas and sound bombs at Palestinian worshippers, wounding hundreds.
Palestinian families have every right to live in #SheikhJarrah.
https://twitter.com/RepMarieNewman/status/1390058262544932874?s=20
Palestinians report several killed in Israeli air raids on Gaza
The Defending the Human Rights of Palestinian Children and Families Living Under Israeli Military Occupation Act (H.R. 2590), introduced by Rep. Betty McCollum (MN-04), seeks to protect Palestinian human rights and ensure no U.S. taxpayer funds are used to support abusive practices in the occupied territories.
The bill explicitly acknowledges and condemns the ill-treatment Palestinian children and families face, declaring these practices to be "contrary to the values of the American people" and efforts to promote dignity for both Palestinians and Israelis.
If passed, H.R. 2590 would prohibit any U.S. foreign assistance from being used to support:
The military detentions of children- American funds should not be used to support military detention of children anywhere – including the southern U.S. border. The Israeli military has violated the rights of Palestinian children for many years, and these violations have continued unabated during the COVID-19 pandemic. Despite a

 

call by the United Nations
 

for Israel to release all children from custody and put a moratorium on new admissions into detention facilities due to COVID-19, Israel held at least 157 Palestinian children in detention as of September 2020, according to the Israeli human rights organization

 

B'Tselem.In its annual report for 2020, the rights group Defense for Children International

 

documented

 

widespread reports of physical abuse, mistreatment, and poor conditions for detained Palestinian children.
Home Demolitions- In the past year, Israel has further accelerated its longstanding and unlawful practice of demolishing Palestinian homes in the occupied territories.
 

According to the United Nations, the Israeli government has demolished the homes or properties of 7,563 Palestinian families since 2009, displacing an estimated 11,408 people. That includes 851 destroyed homes in 2020 - a 27 percent increase from 2019 - and 331 thus far in 2021.In November 2020, the United Nations issued a staunch

 

condemnation

 

after the Israeli government razed an entire Palestinian community, turning 76 structures into rubble and leaving 73 people - including 41 children - homeless.
Annexation- The unilateral annexation of any parts of the occupied territories constitutes a grave violation of international law and could irreparably damage the prospects for a two-state resolution of the Israeli-Palestinian conflict.Following the May 2020 announcement of an Israeli government proposal to annex parts of the West Bank, FCNL
 

expressed

 

deep concerns that annexation would further deepen inequality, injustice, and conflict. Though that proposal has been put on halt, the Israeli government has

 

continued to expand

 

illegal settlements in the West Bank, furthering the de facto annexation of Palestinian territory.
An Important Step
In addition to prohibiting U.S. funds from being used to support abusive practices against Palestinians, the bill enhances transparency and accountability by requiring the Department of State to either certify that no U.S. funds are being used for prohibited purposes or issue a report to Congress detailing any violations by the Israeli government. These reports could serve as an important foundation for future efforts to protect and promote the rights of Palestinians.
Congress should send a strong message that the military detention and mistreatment of children, the destruction of family homes, and further annexation of Palestinian land will not be supported by U.S. funds. By cosponsoring H.R. 2590, members of Congress can align U.S. assistance with American values and international law.
Shameful and cowardly, over 300 members of Congress recently signed a letter calling for aid to Israel to be unconditional. "Reducing funding or adding conditions on security assistance would be detrimental to Israel's ability to defend itself against all threats," it reads.
---

Peace​ A​ction WI​​​ and The Interfaith Peace Working Group
Postcard Campaign of Resistance against the F-35s! 
Healthier and Safer Future –Without the F-35 Fighter Jets
Please join our postcard campaign that challenges the decision to deploy twenty F-35 fighter jets at Truax Field in Madison by 2023.  These planes will jeopardize the health and safety of Wisconsin citizens and our natural environment. 
Tell Senator Tammy Baldwin that you do not want these F-35 fighter jets in Wisconsin.  
This project is an example of environmental racism, negatively affecting the diverse neighborhoods close to the base. The F-35's excruciating noise, four times louder than the current F-16 jets, may interfere with student learning and can result in hearing loss and cardiovascular issues for community residents.  The F-35s will further contaminate Madison's water shed with PFAS, toxic chemicals that are linked to cancer and other serious health issues. Low-income families eat fish from these waters to supplement their food supply. Children play on the river banks. Egrets, turtles, ducks, and geese drink and eat from these PFAS contaminated streams and lakes.
The F-35 engine emissions release thousands of tons of deadly pollutants and climate-warming carbon dioxide into the air that we all breathe. This F-35 squadron of 20 fighter jets at Truax, will cost at least $2.2 billion. This project exemplifies how our enormous military budget consumes over half of the U.S. discretionary funds, thus depriving us of the necessary financial resources to meet human and environmental needs within our state and nation. 
F-35s are designed to carry small, "useable" nuclear weapons. These so-called "low yield nuclear bombs" have an explosive force up to three times the bomb dropped on Hiroshima which killed 140,000 people. 
If you need postcards, please email the request to: <[email protected]>
​ 
For more information about the F-35s, please check out this website: www.safeskiescleanwaterwi.org
Jane H Kavaloski, and Jim Murphy, Interfaith Peace Working Group
Tom Boswell, Safe Skies Clean Water Wisconsin
Pam Richard, Peace Action WI, 414-269-9525, [email protected]
---
We believe there can be a future for the next generations and Justice for Native People
CHASE AND WELLS FARGO BANKS 

Water St & Wisconsin Ave, Milwaukee, WI
DIVEST FROM FOSSIL FUELS! STOP THE DIRTY OIL PIPELINES!
Wells Fargo 
has the third most fossil fuel investments of all banks in the world, and is a lead financier of the tar sands industry.
Frontline Dakota Access and Line 3 dirty oil pipeline youth and organizers are heading to D.C. Our demand is clear. Joe Biden, it's time to #BuildBackFossilFree-- shutdown DAPL and Stop Line 3. For too long, Indigenous communities have been forced to bear the burden of society's addiction to fossil fuels and the devastating impacts on our land, sky, and water. It's time to honor our treaties that have been ignored and shut down DAPL and stop Line 3. #FrontlinesToDC #FrontlinesSaveLives 
---
The hundreds of billions the United States spends on the military annually do nothing to address t environmental threats. The Pentagon is one of the world's worst polluters. Besides its perchlorate problem, more than 4,000 installations across the country are home to 39,000 contaminated sites, 141 of which are on the EPA Superfund list. And although it significantly reduced its fossil fuel consumption over the last two decades, the U.S. military is still the world's top petroleum consumer and the largest carbon polluter. 

Veterans for Peace: Sign our Open Letter to John Kerry! 
Join over 200 organizations & allies to call on US Climate Envoy John Kerry to address militarism as a major cause of the climate crisis, and to promote redirection of bloated and destructive military expenditures to address the climate crisis and provide for human needs.
---
Prohibiting the First Use of Nuclear Weapons
May 15 @ 12:30 pm

 

-

 

5:00 pm
A nuclear exchange between the US and Russia would incinerate hundreds of millions of people immediately, and lead to a Nuclear Winter which would slaughter an estimated 7 billion of the Earth's 7.7 billion people, mostly through starvation.  Building back civilization would require over 1,000 years  [Daniel Ellsberg talk, 12/13/2020].   A U.S. nuclear strike against China would result in a similar catastrophe.
These are the stakes.   As a step toward reducing the danger of Nuclear War, a coalition of groups has called upon Congress to legislate – and the President to declare – that the United States will neither initiate nor threaten to initiate the first use of Nuclear Weapons.
Rep. Ted Lieu (California)
Special message from Sen. Ed Markey
William Perry (Sec. of Defense in Clinton adm.)
Ira Helfand (International Physicians for the Prevention of Nuclear War)
Elaine Scarry (Harvard; MA Peace Action; CPDCS)
Zia Mian (Program on Science and Global Security, Princeton University)
Tom Collina (Ploughshares Fund)
Joseph Gerson (CPDCS)
John Burroughs (Lawyers Com for Nuclear Disarm)
Kennette Benedict (Bulletin of Atomic Scientists)
Joe Cirincione (Quincy Institute)
Max Tegmark (MIT)
Tom Unterrainer (Bertrand Russell Peace Foundation)
Monica Montgomery, John Isaacs (Council for a Livable World)
David Swanson (World Beyond War)
Carley Towne (CODEPINK)
Anna Baker (GBPSR)

Kevin Martin (Peace Action)

David Borris (CAPA)
Erica Fein (Win Without War)
Denise Duffield (PSR)
Jonathan King (MAPA/MIT)
William Hartung (Center for International Policy)
Breakout Topics:
Why No First Use Will Keep Us Safer
Communications & Messaging 
Social Media / Street Theater / Artivism
Congressional Strategy
Recruiting/Organization Building
Back From the Brink
Stopping the Money Pit Missile and Reducing Nuclear Weapons Budgets
Cosponsors:  Campaign for Peace, Disarmament and Common Security (CPDCS); Mass Peace Action; Council for a Livable World; CodePINK; Chicago Area Peace Action; NY Peace Action; Nuclear Age Peace Foundation; Greater Boston Physicians for Social Responsibility; Maine Peace Action; MIT Radius
---
CHICAGO AREA PEACE ACTION PRESENTS:
CO-SPONSORED BY PEACE ACTION WI
A Virtual Conference for Peace
Saturday, May 22nd & Sunday, May 23rd
9am— 12pm &  10am— 1pm CST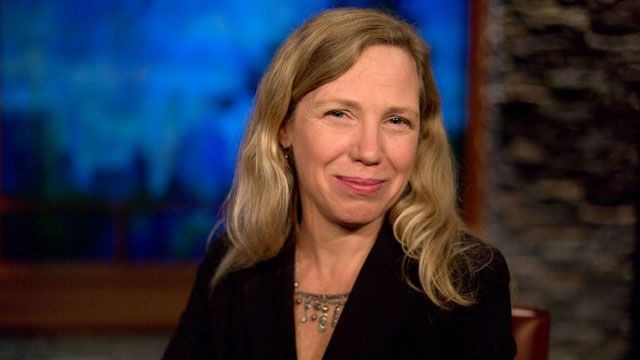 We are excited to host Margaret Flowers as our keynote speaker, the co-director of 
Popular Resistance
, an online publication for movement news and resources. 
Organizing is a beautiful, and critical, act. It is an altruistic effort to gather community members, to educate them on important issues, and most importantly, to collectively move humanity towards a more just future.
Chicago Area Peace Action's Student Network is dedicating their yearly Peace Summit to Organizing Towards Peace, Justice, and Conflict Resolution. Activists, organizers, and community members of all backgrounds and experience levels are invited to join and grow together to strengthen our movements. Join us to forge and reconnect relationships, increase the skills in your toolbox for change, and find inspiration to continue this important work.
9:00 Day 1 of Peace Summit Begins
9:10- 9:30 Keynote Address from Margaret Flowers of Popular Resistance
9:30- 10:15 Media Strategy for Organizers Panel 
Featured panelists include:
10:20 – 10:40 Peace Connect Rooms 
Breakout rooms for attendees to discuss what they've learned and meet other activists. Think of it like chatting in the lobby between sessions at an in person event! 
10:50- 11:00 BREAK
11:00- 11:45 Breakout Sessions #1
11:45- 12:00 PM  Closing remarks 
10:00 Day 2 of Peace Summit Begins 
10:10- 10:55 Antiracism in Organizing Workshop with Beautiful Trouble 
 11:00- 11:10 BREAK 
11:10- 11:55 Breakout Session #2
12:00- 12:45 Breakout Session #3
Activism Through Pop Culture with the publisher of

 

Addicted to War, and Emily Dorrel, CODEPINK's Social Media and Communications Director. 
Community Organizing Workshop with Vincent Emanuele of PARC-

 

Politics Art Roots Culture
And we're still adding more! Stay tuned for updates on more speakers as they are added.
12:45- 1:00 PM Closing remarks 
MEET OUR SPEAKERS & PRESENTERS
SPONSOR THE PEACE SUMMIT!
In order to ensure this Summit is both equitable and accessible to all activists, we will not be charging a ticket price. 
We need your financial support to help bring the best presenters, free of charge, to Chicago area peace activists attending this 2021 Peace Summit. Become a Sponsor to help make this vision a reality! 
---
---
Julie Enslow presenting Sue with an Award of Appreciation from Peace Action WI
Check this compilation of Sue Ruggles' photos and videos of Peace Action WI 
https://www.peaceactionwi.org/photos 
Harvey Taylor
Friends, my video in partnership with Susan Ruggles, 'The Dove Of 
Peace':
You can access all my videos on my website:
http://harveytaylor.net/videos.html?fbclid=IwAR3UkStrIB1-EDyxyUvm3Nnc9RPWDPLjgs7-ZMMdX5ewzKs9_8tBmYbDUI0
---
In February, we were thrilled when President Biden announced an end to U.S. support for Saudi-led "offensive" operations in Yemen. And again in March, when the U.S. resumed critical humanitarian assistance to northern Yemen, paused by USAID under the Trump administration.
Yet Yemenis continue to suffer.
Today, a leading driver of the suffering in Yemen, which has exacerbated all other war-related issues, has been the air, land, and sea blockade by the Saudi-led coalition. In 2015, Saudi Arabia began positioning warships in Yemeni waters and shut down access to the nation's air and land ports shortly after. Blockade tactics have been used repeatedly over the years, preventing vital food, medicine, fuel, and all other essential supplies that could mitigate some of the negative effects of the war from reaching sick and starving Yemeni people. Instead, civilians have been completely cut off and left to contend with the dire consequences. The UN estimates that 16 million Yemenis will face hunger this year and 400,000 children younger than five years old are at risk of dying of starvation if the conflict continues and these war tactics persist. 
Senator Elizabeth Warren (D-MA) has issued a Congressional letter calling on the Biden administration to leverage everything in its power to end the Saudi blockade. Today, I need you to call your senators and urge them to add their name as a signer. We have ONE WEEK until the letter is closed to new signers, so please call your senators today!
Here's all I need you to do - 
1. Dial the Congressional switchboard at 202-224-3121.
2. Ask to speak to one of your senators.
3. When reached, urge the senator to add her/his name to Senator Warren's letter calling on the Biden administration to demand Saudi Arabia stop using starvation as a weapon of war and to do everything it can to end the Saudi-led blockade of Yemen.
4. When finished ask to be reconnected with the Congressional switchboard, and repeat with your other senator.
In addressing the UN Security Council recently, World Food Programme Executive Director David Beasley corroborated recent reporting on the Saudi fuel blockade, noting "most hospitals only have electricity in their intensive care units because fuel reserves are so low…It is hell on earth in many places in Yemen right now." He concluded, "That blockade must be lifted, as a humanitarian act. Otherwise, millions more will spiral into crisis."
Please call your senators today and insist they add their name to Sen. Warren's letter calling on the Biden administration to do everything it can to end the deadly blockade of Yemen's ports.
P.S. If one of your senators is Elizabeth Warren, Bernie Sanders (I-VT), Patrick Leahy (D-VT), or Chris Van Hollen (D-MD) please thank them for showing crucial leadership in already signing the letter.

Warren Letter:
May , 2021
Dear President Biden:
We write to you regarding the Saudi-led coalition's use of blockade tactics in Yemen that has prevented food, medicine, and other crucial supplies from reaching millions in dire need during this senseless and protracted conflict. We applaud the attention that your administration has given to ending the conflict in Yemen but immediate and decisive action must be taken to end the ongoing blockade of fuel imports which is exacerbating the growing humanitarian crisis.
For seven years, Yemen has been embroiled in a devastating civil war that has completely destabilized the country. Houthi rebels and a multinational coalition led by Saudi Arabia clashed after rebels overthrew the Yemeni government in 2014.  Since then, the conflict has consumed the entire nation and spiraled into the world's leading humanitarian crisis.  The United Nations (UN) estimates that close to 80 percent of Yemen's 31 million citizens – more than 24 million people – are in need of assistance and protection.  More than three million people have been displaced, and experts estimate that over 230,000 people have died during the war, including tens of thousands of civilian casualties and at least 130,000 who have died as a result of a lack of health services and widespread famine.
The war has also led to the complete collapse of much of Yemen's infrastructure, compounding the nation's suffering. Indiscriminate warring from Houthi and Saudi coalition forces have destroyed schools, hospitals, businesses, and public services, completely disrupting all aspects of life in Yemen.  Failing health, water and sanitation systems have cut off 14.5 million people from regular access to clean water and sanitation which has led to a cholera outbreak that has infected more than 2.5 million people and killed at least 3,900. The outbreak, in addition to the COVID-19 pandemic, has completely overwhelmed the nation's already strained health care infrastructure and now many Yemeni people are completely cut off from any form of healthcare access.  The consequences of these outbreaks have been compounded by a widespread famine. Targeted bombings of farms, fishing boats, ports, and other businesses by the Saudi-led coalition have caused food shortages across the country. 16.2 million Yemenis, including 2 million children under the age of five, are now food insecure and face starvation in the next year alone.
A leading driver of the suffering in Yemen, which has exacerbated all other existing issues, has been the air, land, and sea blockade by the Saudi-led coalition. In 2015, Saudi Arabia began positioning warships in Yemeni waters and shut down access to the nation's air and land access ports shortly after. Blockade tactics have been used repeatedly over the years, preventing vital food, medicine, fuel, and all other essential supplies from reaching sick and starving Yemeni people that could mitigate some of the negative effects of the war.  Instead civilians have been completely cut off and left to contend with the dire consequences. The UN estimates that 16 million Yemenis will face hunger this year and 400,000 children younger than five years old are at risk of dying of starvation if the conflict continues and these war tactics persist.  The most recent iteration of this back-and-forth between the warring actors has halted the importation of all commercial fuel into northern Yemen needed by nearly two-thirds of the Yemeni population and has negatively impacted food transporters and processors, hospitals, schools, and businesses.  The UN Secretary General confirmed this crisis in February noting, "no commercial fuel imports were allowed through Hodeidah Port," exacerbating an already dire situation.
Nations and experts from across the globe have decried these blockade tactics since they began in 2015. In 2017, the UN urged Saudi Arabia to end their use of blockade tactics immediately, calling it "catastrophic," and a threat to millions of people. Seven humanitarian organizations including the World Health Organization, UNICEF, and the UN Human Rights Council also called for a full cessation of blockade tactics, citing the tremendous humanitarian impact. Congress has also repeatedly called on White House to take action in Yemen and act to end these blockade tactics. We share their concerns, and urge you to pressure Saudi Arabia to cease these tactics which disproportionately and unfairly impacts millions of innocent Yemenis.
 Since taking office, your Administration has taken several positive steps to address the conflict in Yemen. In your first weeks in office, you reversed the Trump Administration's ill-conceived designation of Houthi rebels as a terrorist organization that would have prevented the delivery of urgent humanitarian aid. In February, you announced an end to U.S. support for Saudi-led "offensive" operations. And in March, you resumed critical humanitarian assistance to northern Yemen, paused by USAID under the Trump administration.
These are welcome steps, but we must now address the serious harm caused by ongoing blockade tactics. While we recognize that your Administration maintains that "[this] is not a blockade," Saudi action is undoubtedly preventing much needed fuel from reaching those in need and is exacerbating an already grave humanitarian crisis and the United States must work to put an end to it.
Specifically, we request that you leverage all influence and tools available, including the potential impact on pending weapons sales, to demand that Saudi Arabia immediately and unconditionally stop the use of blockade tactics. The current commercial fuel import standoff must end today and be decoupled from ongoing negotiations. Yemen was already the Middle East's poorest country prior to the war, but the conflict and resultant blockade tactics have worsened the situation exponentially. The United States must make clear that these cruel and senseless blockade tactics imperil millions of innocent Yemeni people and are counterproductive to peace.
We appreciate your attention to this matter.
Sincerely,
---
Working together to create a peaceful, just and sustainable world founded in true democracy.