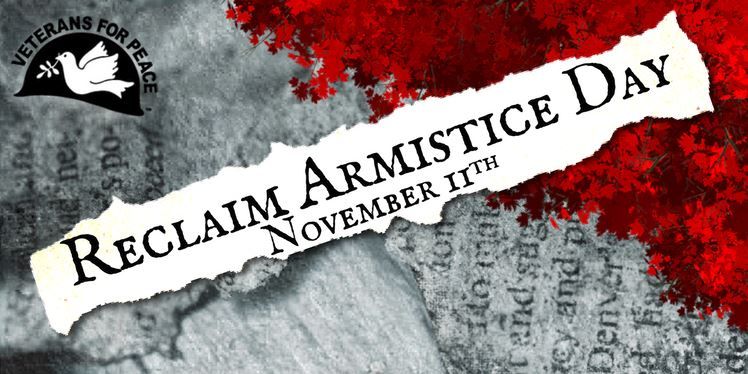 A day to celebrate peace, not war
Friday, Nov. 11, 7 pm
MILWAUKEE CITY HALL ROTUNDA, 200 E WELLS
Also on ZOOM: 
Registration Link
Program
Reggie Jackson.  Award winning journalist, co-owner of Nurturing Diversity Partners, member of The Redress Movement national research team.  Navy veteran, head griot at America's Black Holocaust Museum, consultant to local, national and international media on race relations. 
"When Will We Ever Learn?"
Kelly Denton-Borhaug.  "And Then Your Soul Is Gone: Moral Injury and US War Culture" Professor of Religion, Co-director of Peace and Justice Studies at Moravian University in Pennsylvania, author of two books on how religion and violence collide in American war-culture.
Music by Frogwater & Harvey Taylor starts at 6:45
Sponsored by Milwaukee Veterans for Peace
https://www.facebook.com/groups/PeaceActionWI/permalink/10166600145710162/
Co-sponsors:  Peace Action-Wisconsin, United Nations Association of Greater Milwaukee.