9/1: Laborfest MKE 2014
LABORFEST MKE 2014 Labor day, Sep­tem­ber 1st 11 AM — Parade from the Zei­dler Union Square to Sum­mer­fest Grounds Noon to 5 PM - Cel­e­bra­tion at the Sum­mer­fest Grounds #Labor­festMKE — Join the Face­book event here! Cel­e­brate rights we have earned by unit­ing to make jobs safer, bet­ter and fairer for every­one. Proudly made by Union Work­ers! Raf­fle tick­ets available […]
---
Media Advisory: Lanterns for Peace 2014
MEDIA
ADVISORY
FOR
August 9th, 2014 For more infor­ma­tion, con­tact: Mitchell Sandquist, 414–964‑5158 Mil­wau­kee 'Lanterns for Peace' Com­mem­o­ra­tion Event Mem­bers of Peace Action Wis­con­sin and the Peace Edu­ca­tion Project, as well as other res­i­dents of the Mil­wau­kee com­mu­nity, will come together on August 9th, 2014, for the 'Lanterns for Peace' event com­mem­o­rat­ing the drop­ping of atomic bombs […]
---
The Pursuit of Peace

&

Democracy Spotlight: Ukraine
Cri­sis in Ukraine The Seeds of Unrest Thir­teen years after the dec­la­ra­tion of Ukrain­ian inde­pen­dence in 1991, reports of wide­spread voting-fraud threat­ened the demo­c­ra­tic future of the coun­try. Vik­tor Yanukovych, the Prime Min­is­ter and pres­i­den­tial can­di­date, was accused of rig­ging the elec­tion in his favor. Wide­spread protest and civil dis­obe­di­ence engulfed the nation, as protesters […]
---
Take Action: Demand a Ceasefire and Suspension of U.S. Weapons and Military Aid to Israel
Take action for peace in Pales­tine and Israel! Call Wis­con­sin Sen­a­tors Tammy Bald­win and Ron John­son and demand a sus­pen­sion of U.S. mil­i­tary aid to Israel. Tammy Bald­win: 414.297.4451 Ron John­son: 414.276.7282   Peace Action has long worked for peace, dis­ar­ma­ment and address­ing the root causes of war and vio­lence. As we know from experience, […]
---
The Pursuit of Peace

&

Democracy Spotlight: Iraq
ISIS
in Iraq When the United States with­drew its troops from Iraq in Decem­ber of 2011, most Amer­i­cans hoped that this depar­ture would end our mil­i­tary engage­ment in the coun­try. The growth of the Islamic State (
ISIS
), how­ever, has cre­ated even more insta­bil­ity within the already inse­cure coun­try. This growth in the influ­ence and power of […]
---
Fmr Oshkosh Corp

UAW

pres cites work of Peace Action

WI

in call for transition from declining defense contracts
"This could be the begin­ning of engag­ing the entire com­mu­nity to plan for our future" - Joe Preisler, for­mer pres­i­dent of 
UAW
Local 578 Sup­port the call for pro­tect­ing Wis­con­sin jobs by assist­ing com­pa­nies and com­mu­ni­ties tran­si­tion from declin­ing defense con­tracts: Sign our Wis­con­sin Job Secu­rity Peti­tion here! The future of state's work­force By Joe Preisler, Mil­wau­kee Jour­nal Sentinel, […]
---
The Pursuit of Peace

&

Democracy Spotlight: Bosnia and Herzegovina
Demand­ing Democ­racy in Bosnia and Herze­gov­ina   The Break­down of Yugoslavia A sim­ple motto reigned over Yugoslavia for decades: broth­er­hood and unity. Under the rule of Josip Broz Tito from 1945 until his death in 1980, Yugoslavia demanded unity within all of its con­stituents. Com­posed of Mace­do­nia, Slove­nia, Ser­bia, Mon­tene­gro, Croa­tia, and Bosnia and Herzegovina, […]
---
Cuts to number of Navy ships produced in Marinette threatens hundreds of jobs
The House of Rep­re­sen­ta­tives passed the Depart­ment of Defense Appro­pri­a­tions Act (370–73, 18 not vot­ing) on June 20, 2014 fund­ing the con­struc­tion of only one U.S. Navy lit­toral com­bat ship at Marinette Marine, rather than the two the ship­yard was com­mis­sioned for back in 2010. This means that the bill cuts in half what the Navy […]
---
7/13: 25th Pastors for Peace Caravan to Cuba Potluck and Send Off
You are invited to come and sup­port our right to freely travel to Cuba and, to wel­come and send off the Pas­tors for Peace Car­a­van, who are trav­el­ing to Cuba as an act of sol­i­dar­ity with the peo­ple of Cuba. This event is fea­tur­ing U.S. Rep­re­sen­ta­tive Gwen Moore
&
a video report by for­mer mem­bers of […]
---
8/9: Lanterns for Peace

&

Peace Action Benefit Concert
Peace Action Wis­con­sin
&
Peace Edu­ca­tion Project's Annual Lanterns for Peace
&
Peace Action Ben­e­fit Con­cert Sat­ur­day, August 9, 2014 Pere Mar­quette Park Join the Face­book Event Here! Down­load the Lanterns for Peace Flyer by click­ing here. Lanterns for Peace 2014 Media Advi­sory Peace Action is hav­ing its annual event 'Lanterns for Peace' com­mem­o­rat­ing the drop­ping of […]
---
Federal funding increased for communities facing defense-related job loss
  On June 18, Rep. Keith Elli­son (
MN
) intro­duced, and passed, an amend­ment [H.
AMDT
.879 (
A013
)] to the Depart­ment of Defense Appro­pri­a­tions Act [H.R.4870] to increase fund­ing for the Office of Eco­nomic Adjust­ment (
OEA
) by $10 mil­lion dol­lars. Rep. Elli­son out­lined the impor­tance of the
OEA
while intro­duc­ing the amend­ment: [T]he pur­pose of this amend­ment is […]
---
Wisconsin continues to shed manufacturing jobs, state lags region and nation in job growth
  From the Mil­wau­kee Jour­nal Sen­tinel: Mea­sured from the end of Decem­ber 2010 through Decem­ber 2013 — the period coin­cid­ing with the first three years of Walker's term — Wis­con­sin ranked 35th of the 50 states in private-sector job growth. Dur­ing those three years, Wis­con­sin fell behind all its Mid­west­ern peer states, which share similar […]
---
The Pursuit of Peace

&

Democracy Spotlight: Colombia
Pur­su­ing Peace in Colom­bia The United States is an extremely famil­iar actor in Latin Amer­ica, from main­tain­ing eco­nomic inter­ests and resources in the region to prop­ping up regimes that thwart the spread of com­mu­nism. Recently, how­ever, the United States has largely shifted focus away from the region to other areas of greater inter­est: the Middle […]
---
Contact the

FCC

to Protect Net Neutrality
Tell the
FCC
to Pro­tect the First Amend­ment of the Inter­net: Net Neu­tral­ity Under a pro­posal cur­rently being con­sid­ered by the
FCC
,
ISP
's would be allowed to charge com­pa­nies for paid pri­or­i­ti­za­tion of their con­tent. This would severely hin­der inno­va­tion, small busi­nesses, and start-up's. Con­tact the
FCC
and tell them to reclas­sify the broad­band as […]
---
The Pursuit of Peace

&

Democracy Spotlight: Sub-Saharan Africa
Peace by Proxy in Sub-Saharan Africa? It seems not a day ceases to pass with­out a report of a new coun­try or region that poses a threat to U.S. Secu­rity and the "Amer­i­can way of life." The news of the use of chem­i­cal weapons in Syria, the grow­ing eco­nomic strength of mar­kets and busi­nesses in […]
---
The Pursuit of Peace

&

Democracy Spotlight: Syrian Civil War
The Roots of the Syr­ian Civil War In March of 2011, Syria's gov­ern­ment, led by Pres­i­dent Bashar al-Assad, faced a chal­lenge to its author­ity when pro-democracy protests erupted through­out the coun­try. The pro­test­ers demanded an end to the author­i­tar­ian prac­tices of the Assad regime, a regime that has been in place since 1971, when Assad's father Hafiz al-Assad […]
---
Tell Sen. Baldwin to Support Net Neutrality
Encour­age Sen. Bald­win to Sign Sen. Markey's Let­ter Sen. Ed Markey of Mass­a­chu­setts, a strong sup­porter of Net Neu­tral­ity, has cre­ated a sign on let­ter to
FCC
Chair­man Tom Wheeler, urg­ing him to pre­serve a free inter­net and open Inter­net by reclas­si­fy­ing broad­band. Please take a few min­utes to call Sen. Bald­win and encour­age her […]
---
It's Picnic Time!
Title: It's Pic­nic Time! Loca­tion: Wash­ing­ton Park Area #10 Descrip­tion: Hosted by the Social­ist Party of Wis­con­sin, this pic­nic is a great oppor­tu­nity to share new ideas, have great con­ver­sa­tions, and enjoy great food pro­vided by the Wis­con­sin Injured Work­ers. Free to Come All are Wel­come! For Ques­tions Please Con­tact 414–332‑0654 Start Time: Noon Date: […]
---
Afghanistan
July 28th, 2014 In the first round of elec­tions in Afghanistan to replace Pres­i­dent Hamid Karzai, nearly 7 mil­lion Afghans par­tic­i­pated; can­di­date Abdul­lah Abdul­lah secured 45% of the vote. In the sec­ond round, how­ever, Abdullah's per­cent­age of the vote stag­nated at only 44%, while his oppo­nent, Ashraf Ghani, expe­ri­enced a 25% increase in sup­port since the […]
---
Iran Nuclear Negotiations
July 28th, 2014 This past week, Iran and six world powers—the United States, the United King­dom, France, Ger­many, Rus­sia, and China—met to dis­cuss future of Iran's nuclear pro­gram and the Joint Plan and Action (
JPA
.) Nearly a year of secret meet­ings between the U.S. and Iran paved the way for the he
JPA
in Novem­ber 2013, […]
---
The Trans-Pacific Partnership (

TPP

)
The
TPP
is a secret trade agree­ment threat­en­ing: Work­ers' Rights-Environment-Public Health-Internet Freedom-Financial Regulations-Food Safety-Public Ser­vices and
OUR
DEMOCRACY
! This new inter­na­tional trade agree­ment is crafted by multi­na­tional cor­po­ra­tions and is being nego­ti­ated in secret by the
US
Gov­ern­ment and 11 other Pacific Rim nations. It would man­date numer­ous laws with dev­as­tat­ing con­se­quences for Amer­i­can jobs, civil […]
---
Israel

&

Palestine: Peace and Justice in the Middle East
On Jan­u­ary 7, 2014 the Peace Action Wis­con­sin Steer­ing Com­mit­tee adopted the fol­low­ing res­o­lu­tions Peace Action Wis­con­sin sup­ports non­vi­o­lent actions tar­geted against the ille­gal occu­pa­tion of the ter­ri­to­ries seized in the 1967 war, includ­ing boy­cotts, divest­ments and sanc­tions cam­paigns, for both edu­ca­tional and eco­nomic rea­sons. Peace Action Wis­con­sin calls on the U.S. admin­is­tra­tion and congress […]
---
Map of Wisconsin's dependence on military production
This map shows the large num­ber of com­pa­nies that have received con­tracts to pro­duce for the Pen­ta­gon. Many of these com­mu­ni­ties are fac­ing lay­offs because of shift­ing Pen­ta­gon spend­ing. We can't con­tinue to rely on mil­i­tary pro­duc­tion to keep us employed. Demand our State Leg­is­la­ture do more assist these com­pa­nies and com­mu­ni­ties tran­si­tion to a […]
---
6/28 Bea Blank Memorial Service
Bea Blank Memo­r­ial Ser­vice Sat­ur­day, June 28th, 10 a.m. Mil­wau­kee Friends' Meet­ing House 3224 N Gor­don Pl. Beat­rice Blank, a long-time peace activist in Mil­wau­kee, passed away March 11th, 2014. She is sur­vived by her hus­band Phillip Blank. The ser­vice will be held at the Friends' Meet­ing House. Dona­tions in her name to Peace Action or Friends' Meeting […]
---
6/28 Peace Action Summer Garden Party
Peace Action will be host­ing a Sum­mer gar­den party June 28th, from 4–8 p.m.  Peace Action Wis­con­sin office, 1001 E. Keefe Ave, Mil­wau­kee. Join us at in the back­yard of Peace Action Wis­con­sin office as we enjoy the sum­mer weather. Swap seeds and plants, and par­tic­i­pate in Green-Thumb work­shop
&
trade gar­den­ing tips as you enjoy cold […]
---
Media Release: Peace Action

WI

on Obama Extending Troop Presence in Afghanistan
PAWI
Afghanistan 2014–5–27 Media Release [
PDF
] For Imme­di­ate Release: May 27, 2014 Con­tacts: Mitchell Sandquist, Pro­gram Direc­tor, Peace Action Wis­con­sin 414–964‑5158, mitch@peaceactionwi.org Daniel Pneu­man, Pres­i­dent, Peace Action Wis­con­sin 518–947‑8660, djpneuman@gmail.com Amer­i­cans Want to End Afghanistan War Mil­wau­kee,
WI
— May 27, 2014 — The Obama admin­is­tra­tion has announced its plans to leave 9,800 troops in the […]
---
5/11: Mother's Day Peace Luncheon
Peace Edu­ca­tion Project's Mother's Day Peace Lun­cheon Sun­day, May 11 Noon to 2pm Irish Her­itage and Cul­tural Cen­ter (2133 W. Wis­con­sin Ave.) Join us to honor the con­tri­bu­tion of moth­ers to peace and jus­tice. Fea­tur­ing food, tea, speak­ers, and the Rag­ing Grannies. Seats are $25 for adults, $12 for chil­dren, and $40 for spon­sors (spon­sors' additional […]
---
5/18: Pastors for Peace Benefit Concert: A Celebration of Latin American Music
A Cel­e­bra­tion of Latin Amer­i­can Music Tony Baez
&
Caupoli­can Sun­day, May 18 @ 7pm Ben­e­fit Con­cert at the Cof­fee­house by Redeemer Lutheran Church, 1905 W. Wis­con­sin Ave., Milw. Pas­tors for Peace Needs Your Help! Since 1992
IFCO
/Pastors for Peace has worked to end the
US
eco­nomic block­ade of Cuba, using civil dis­obe­di­ence to pro­vide human­i­tar­ian aid […]
---
News: Oshkosh Corp. Laying off 760 From Defense Division
Oshkosh Corp. said Thurs­day it plans to elim­i­nate about 760 jobs from its defense divi­sion this sum­mer, or 29 per­cent of the group's work­force, a deci­sion dri­ven by lower demand for its mine-resistant trucks and other mil­i­tary vehi­cles. […] "We need to reshape our work­force with U.S. defense spend­ing down as a result of tight […]
---
Peace Action Wisconsin Position on Advancing Peace and Justice in the Middle East
–Peace Action Wis­con­sin Posi­tion on Advanc­ing Peace and Jus­tice in the Mid­dle East– On Jan­u­ary 7, 2014 the Peace Action Wis­con­sin Steer­ing Com­mit­tee adopted the fol­low­ing res­o­lu­tions; the full Posi­tion State­ment fol­lows imme­di­ately there­after: Peace Action Wis­con­sin sup­ports non­vi­o­lent actions tar­geted against the ille­gal occu­pa­tion of the ter­ri­to­ries seized in the 1967 war, includ­ing boy­cotts, divestments […]
---
News: Wisconsin 2nd in U.S. in job losses last month, new estimates show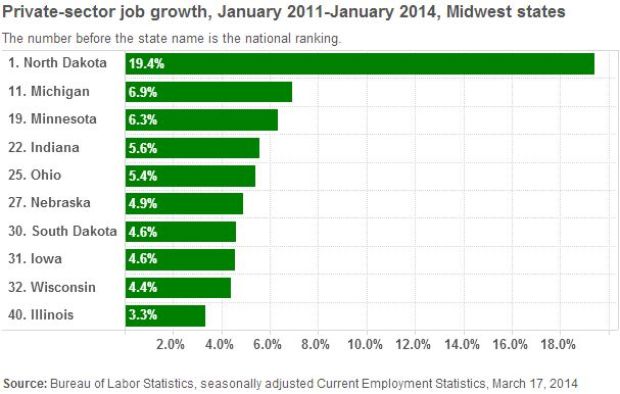 The Wis­con­sin losses included an esti­mated 7,900 gov­ern­ment jobs, 5,000 jobs in pro­fes­sional or busi­ness ser­vices and 2,200 in man­u­fac­tur­ing. By Mike Ivey, The Cap­i­tal Times, 3/30/2014 Read the full arti­cle here Wis­con­sin was sec­ond in the nation in total job losses last month, a some­what sur­pris­ing devel­op­ment con­sid­er­ing the state's unem­ploy­ment rate has reached its lowest […]
---
Sign up

NOW

to Join a Peace Voter Canvass Crew!
Join a Peace Voter Can­vass Crew and Hit the Streets for Peace! Reg­is­ter vot­ers and dis­cuss our Wis­con­sin Job Secu­rity Cam­paign with our com­mu­nity. Can­vass­ing kicks off in April  with crews pound­ing the pave­ment every Sat­ur­day after­noon. It's fun and effec­tive so sign up now! –Can­vass­ing neigh­bor­hoods –Reg­is­ter­ing vot­ers –Edu­cat­ing vot­ers about peace issues –Turn­ing out the […]
---
3/27: March Madness Membership Drive and Celebration!
Thurs­day, March 27th @ 6pm Peace Action Cen­ter (1001 E. Keefe Ave.) What bet­ter way than a party to kick off our Wis­con­sin Job Secu­rity Cam­paign? Enjoy live music. Social­ize with like-minded peo­ple. Meet our new staff and Board mem­bers. There will be a pre­sen­ta­tion from our del­e­ga­tion to Venezuela, reviews of our recent accom­plish­ments and announcements […]
---
4/12: Global Day of Action Against Military Spending Demonstration
Sat­ur­day, April 12th @ Noon to 1pm Front of
US
Army Reserve (4850 W. Sil­ver Spring Dr.) Almost 50% of taxes go the mil­i­tary. If the money was used instead for health­care, edu­ca­tion, repair­ing infra­struc­ture, etc. there would be more peace in the world. Move the money from the Pen­ta­gon to human needs in the U.S. and […]
---
9/19: Global Climate Convergence (

NYC

)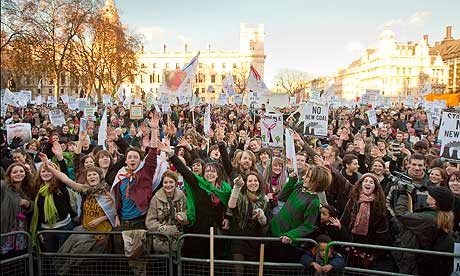 Global Cli­mate Con­ver­gence New York City This Sep­tem­ber the global fight to stop cli­mate change will take cen­ter stage in New York with a major "Cli­mate Con­ver­gence" con­fer­ence in
NYC
from Sep­tem­ber 19–20 – three days ahead of the U.N.'s spe­cial cli­mate sum­mit. Co-organized by Lib­erty Tree's Global Cli­mate Con­ver­gence cam­paign along with Sys­tem Change […]
---
What is Economic Conversion?
Eco­nomic Con­ver­sion (Defense Tran­si­tion) ini­tia­tives estab­lish a com­mis­sion com­posed of gov­ern­ment, busi­ness, labor, edu­ca­tion and com­mu­nity orga­ni­za­tion rep­re­sen­ta­tives to develop a plan for tran­si­tion­ing busi­nesses and eco­nomic sec­tors away from depen­dence on Depart­ment of Defense con­tracts and toward more sus­tain­able pro­duc­tion for the civil­ian econ­omy. Declin­ing con­tracts to the state have already resulted in thousands […]
---
News: Nationwide rise in income inequality seen in Milwaukee
A recent study released by the Brook­ings Insti­tu­tion found that Mil­wau­kee has seen a larger increase in income inequal­ity than almost any other city in the nation dur­ing the past sev­eral years. by Kevin Heitzer, The Bad­ger Her­ald, Feb 24, 2014 A recent study released by the Brook­ings Insti­tu­tion found that Mil­wau­kee has seen a larger increase in income inequality […]
---
Announcement: Peace Action

WI

Launches Wisconsin Job Security Coalition
Peace Action
WI
is excited to announce the launch­ing of the Wis­con­sin Job Secu­rity Coali­tion! The
WJSC
aims pro­tect and strengthen qual­ity employ­ment oppor­tu­ni­ties through­out Wis­con­sin. Long term trends and recent eco­nomic vac­il­la­tions are severely impact­ing Wis­con­sin res­i­dents' access to good pay­ing eco­nomic oppor­tu­ni­ties. Job growth has been con­cen­trated in low-wage sec­tors and those who […]
---
9/20: People's Climate March on the

UN

 (

NYC

)
The United Nations is hav­ing a
UN
Cli­mate Sum­mit in
NYC
on Tues, Sept. 23. There will be activ­i­ties around this vitally impor­tant meet­ing begin­ning Fri­day, Sept. 19 and con­tin­u­ing through­out the fol­low­ing week. This
UN
Sum­mit will be prepar­ing for the next major inter­na­tional meet­ing on cli­mate in Lima, Peru, at the end of […]
---
10/20: "Human Rights: A Victim of Politics" — Prof. Robert Ashmore speaks at 

UWM
"Human Rights: A Vic­tim of Pol­i­tics" Prof. Robert Ash­more Speaks at 
UWM
Mon­day, Oct. 20 @ 7pm
UWM
Union Fire­side Lounge 2200 E. Ken­wood Blvd. Pro­fes­sor Ash­more will out­line the his­tor­i­cal devel­op­ment of what has become the uni­ver­sal moral stan­dard of human rights and dis­cuss the gap between rhetoric and prac­tice in vio­la­tion of those stan­dards by […]
---
11/17: "Human Rights: Intentions

&

Consequences" — Dr. Alexandra Crampton speaks at 

UWM
"Human Rights: Inten­tions
&
Con­se­quences" Dr. Alexan­dra Cramp­ton speaks at
UWM
Mon­day, Nov. 17 @ 7pm
UWM
Union Fire­side Lounge 2200 E. Ken­wood Blvd. Pro­fes­sor Cramp­ton will speak on west­ern human rights work in Africa and dis­cuss the unin­tended con­se­quences of well-intentioned human rights inter­ven­tion. Her research on witches camps in Ghana informs her illuminating […]
---
Notes from Sister Cities Delegation to Venezuela!
  Click here to check out February's Mobi­lizer for a look at this year's Milwaukee-Carora Sis­ter Cities del­e­ga­tion to Venezuela! More pic­tures, per­sonal accounts and infor­ma­tion about the trip com­ing soon!
---
Pictures from

MLK

Justice Program
Click here to view
MLK
Day Cel­e­bra­tion pho­tos from Sue Rug­gles Here is a sam­ple of pic­tures from the event
---
Can't Touch This! Mother Jones report on bloated Pentagon budget
Can't Touch This! The wars are wind­ing down. It's the age of aus­ter­ity. But nobody messes with the Pen­ta­gon Bud­get By Dave Gilson, Mother Jones [Excerpt bel­low, click link for full report] http://www.motherjones.com/politics/2013/12/pentagon-budget-deal-charts-cuts Until Sen. Patty Mur­ray (D-Wash.) and Rep. Paul Ryan (R-Wis.) rode to the res­cue this week, Pen­ta­gon brass and their allies had […]
---
1/4: Peace Action Volunteer Day
Peace Action Vol­un­teer Day! Sat­ur­day, Jan­u­ary 4 @ 1pm Peace Action Cen­ter (1001 E. Keefe Ave.) Come together with other Peace Action mem­bers to get ready for an excit­ing 2014! Our office has accu­mu­lated a lot of mate­ri­als over the recent years and in order to hit the ground run­ning in 2014 we could use your help sorting […]
---
Nelson Mandela, Presente!
Send a let­ter to your rep­re­sen­ta­tives demand­ing the
CIA
open its files on Nel­son Man­dela here!   2 Events in Honor of Nel­son Man­dela Trib­ute to Nel­son Man­dela
&
The Heroic Peo­ple of South Africa Sun­day, Dec. 15 @ 3pm
AAWC
(3020 W. Vliet) Join the Face­book event here — — - — — — — — — — […]
---
1/20: Dr. Martin Luther King, Jr. Day Annual Justice Program and March
Click here to view Pic­tures from the 2014
MLK
Cel­e­bra­tion! ——————————————————————————————– Dr. Mar­tin Luther King, Jr. Day Annual Jus­tice Pro­gram and March Mon., Jan. 20, 2014 — 1:00 pm St. Fran­cis of Assisi Church 1:00 pm– Pro­gram Indoors Com­mem­o­rat­ing Dr. King and his call to con­front racism, mil­i­tarism, poverty and eco­nomic injus­tice. Per­form­ing artists Dorothy Jackson […]
---
2/6: Cuba and its Neighbours: Democracy in Motion with Arnold August
Cuba and its Neigh­bours: Democ­racy in Motion with Arnold August Thurs­day, Feb­ru­ary 6 @ 7pm
UWM
Bolton Hall rm. 150, 2200 E. Ken­wood Blvd. Arnold August, Cana­dian author
&
researcher, will speak on his lat­est book, Cuba and its Neigh­bours: Democ­racy in Motion, which com­pares the Cuban model of democ­racy to that in the U.S., Venezuela, Ecuador […]
---
TPP

Presentation
Click here to view/download the
PDF
ver­sion of the Trans-Pacific Part­ner­ship trade agree­ment pre­sen­ta­tion. If you would like the editible Pow­er­Point ver­sion of the pre­sen­ta­tion, please request it by email: info@peaceactionwi.org
---
In Memory of Peter Holzberger
Peter Holzberger Memo­r­ial Ser­vice Sat­ur­day, Dec. 14 @ 10am Redeemer Lutheran Church (19th
&
Wis­con­sin Ave.) Please send your thoughts and sto­ries about Peter to: info@peaceactionwi.org They will be added to this page daily. ———————————————————————————————– ——————————————————–
PEACE
FOR
PETER
by Deb­bie Metke Novem­ber 21, 2013 He was always there at every activist meet­ing. A quiet, rather quirky, […]
---